All the community and not-for-profit events happening in the Bassetlaw area this Summer.
If you have an event that you would like to add to this page, please complete the form HERE and we will get it added on for you.

Bassetlaw Play Parks - Please click the photo below (of Ranskill Play Park) for information about play parks in Bassetlaw:

Bassetlaw holiday activities and food programme (HAF)
August Summer Holidays
What is HAF?
The aim of the Holiday Activity and Food (HAF) programme is to support children to eat more healthily, be more active over the school holidays and have a greater knowledge of health and nutrition as well as be more engaged with school and other local services.
Who is eligible?
Children aged 5-16 years who are eligible for and receiving benefit related free school meals
Children who may be vulnerable, who have a low attendance rate at school and at risk of exclusion, who live in areas of high deprivation or from low-income households who are not in receipt of free school meals
Children who may benefit from a social sporting activity
Click HERE for the HAF programme 2022.
---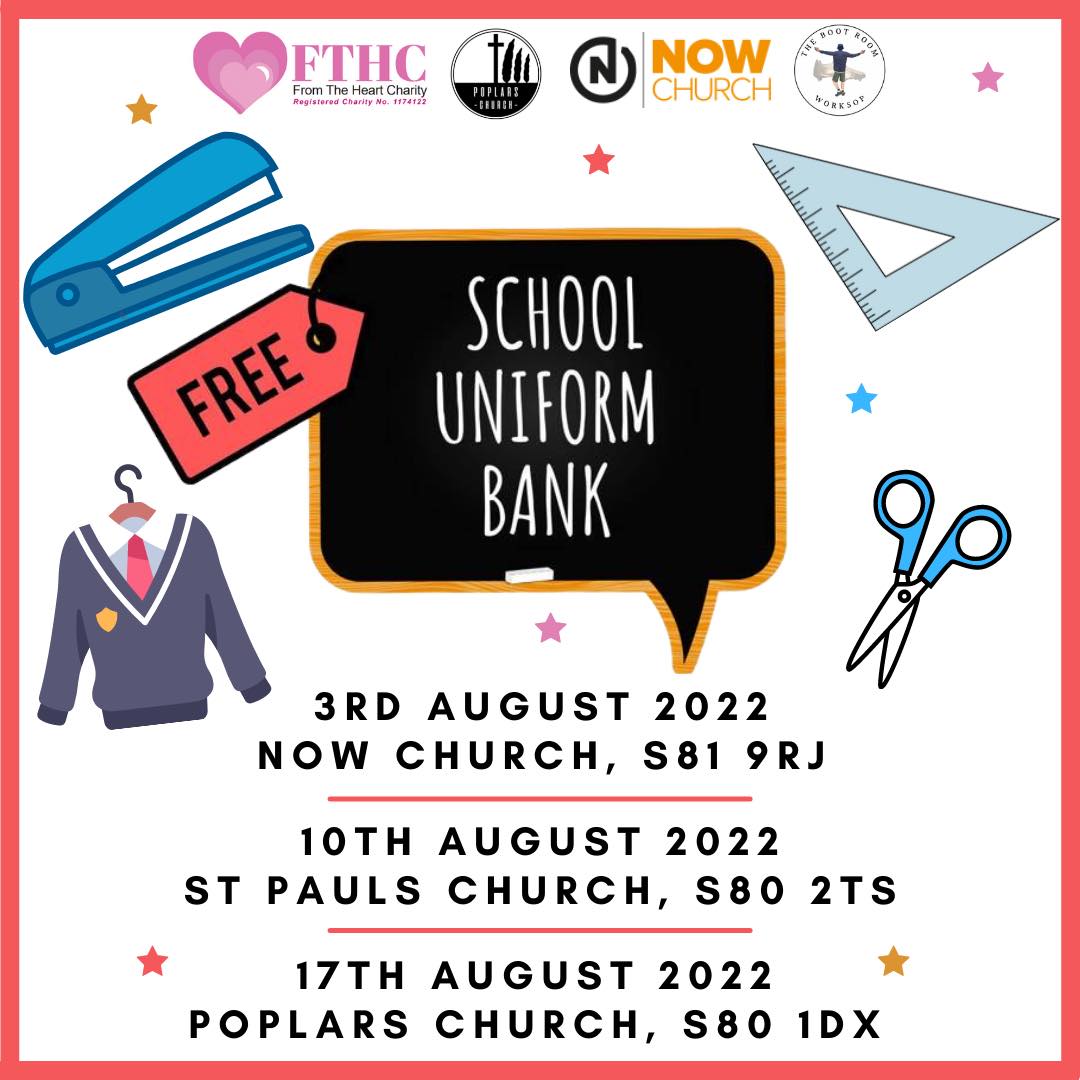 School Uniform Bank
3rd August - Now Church, S81 9RJ
10th August - St Paul's Church, S80 1DX
17th August - Poplars Church, S80 1DX
All three events are 10am until 11:30am
---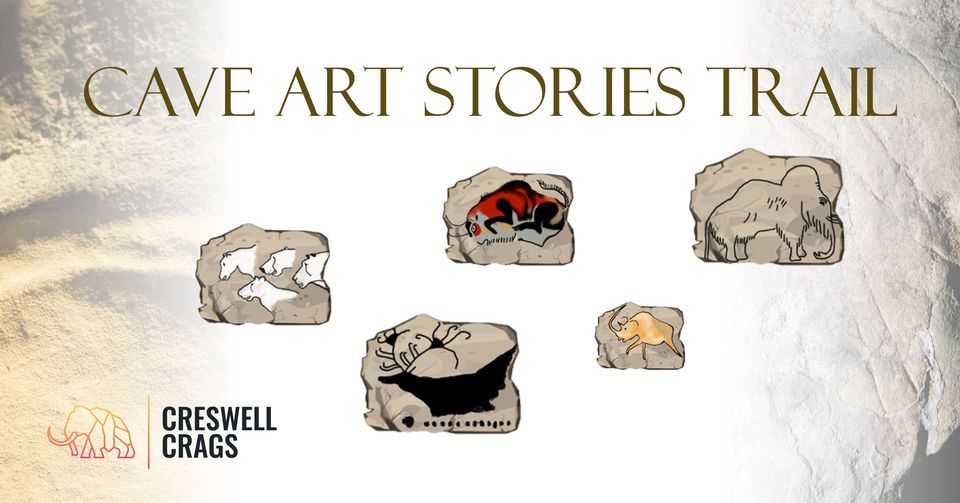 Creswell Crags, Creswell, Worksop
Daily
Archaeologists believe Stone Age people created rock art to tell stories.
Find the hidden rock art and discover your inner ice age storyteller.
Trail sheets can purchased for £3 from the museum reception.
Parking charges also apply.
Find all 6 cave art drawings hidden inside.

the caves. When you have found all the cave drawings come back to reception and you will get a Creswell Crags pen to write your story and a 10% voucher for the Crags Cafe.
The trail is scheduled to run every day throughout August, and sheets can be collected from the museum reception.
No booking required.
---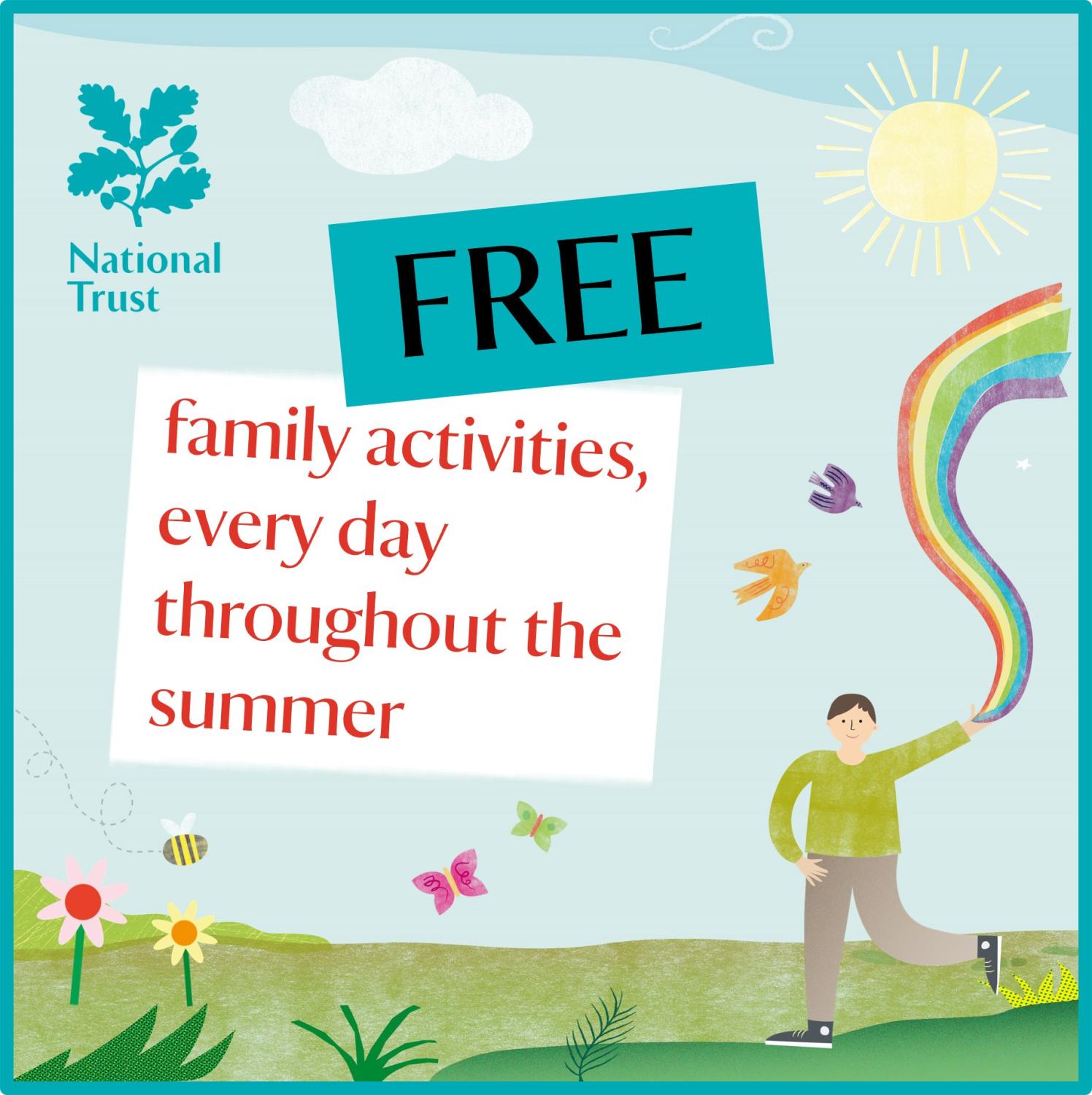 Clumber Park, Worksop
There are lots of fun packed free activities and things to do at Clumber Park over the school holidays.
Every day, they have a wide range of sports equipment on the Front Field, our Pavilion of Play is just waiting to be explored, and the Discovery Centre is open for craft activities.
Each Wednesday they have story telling and on Thursdays get your nature explorer hat on and join them for pond-dipping, bug hunts, journal making or microscope investigations.
On Sunday 31 July and Sunday 28 August, take your favourite cuddly toy and enjoy a teddy bears picnic.
On Sunday 7 August, join local artist James Brunt for an all day wild art session. Collect materials from around the Park and create a nature masterpiece.
To see our summer programme in full visit: www.nationaltrust.org.uk/clumber-park/whats-on
---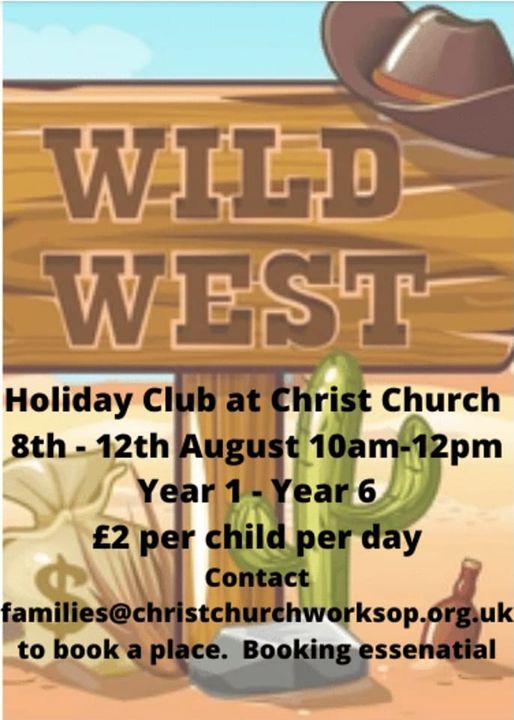 Christ Church Holiday Club
8th - 12th August
10am - 12 noon
Year 1 - Year 6
£2 per child
email - families@christchurchworksop.org.uk to book a place
---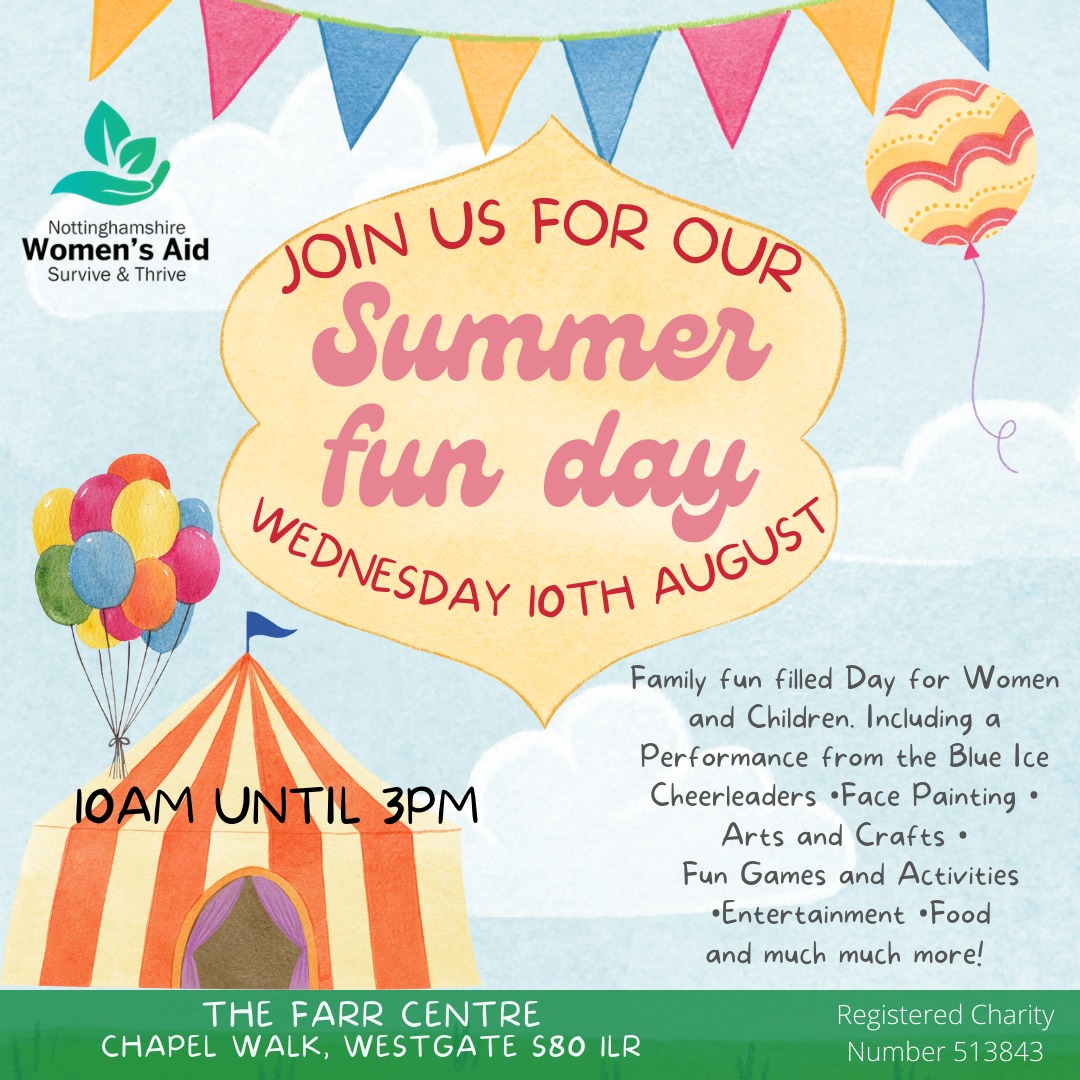 Nottinghamshire Women's Aid, Worksop
Summer Fun Day for women and children
Join them for their SUMMER FUN DAY on Wednesday 10th August
A family fun filled day for Women and Children, including:

Petting zoo courtesy of white post farm!
Cheerleaders performance and opportunity to try out some cheerleading skills
Sure start are attending
Masseuse
Sports and football skills session
Face painting/glitter art
Hair braiding/plaits
Outdoor games
Sweet cart/magic mirror
Free refreshments
Clay making
Entertainment
---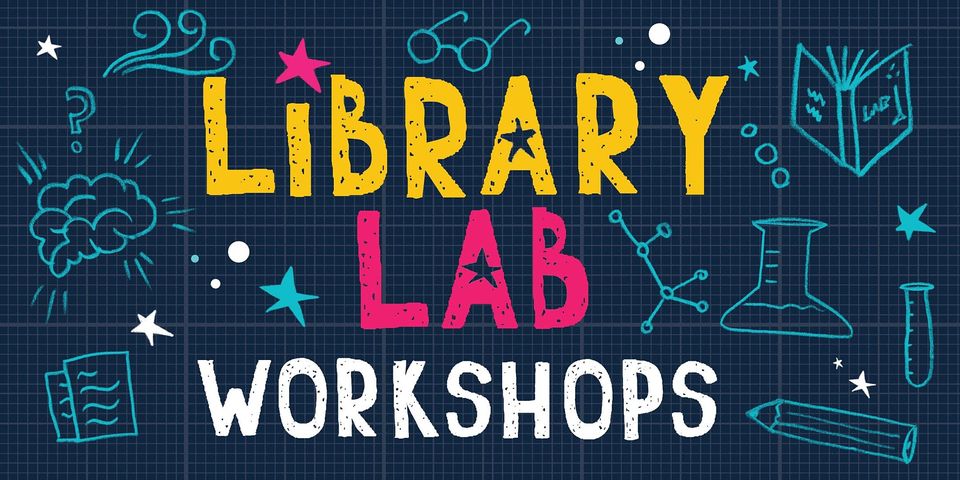 Worksop Library Lab Workshops
Saturday 14th & 20th August
Celebrating the collaboration between an artist and author
Join Inspire's artist in residence Pete Gray and author in residence Alice Harman this summer, for a workshop that's packed with smart sketches and spectacular science facts.
Pete will reveal the secrets behind his illustrations, and he will share some clever tricks that are guaranteed to make drawing super easy and great fun! Hunt for fun facts with Alice and turn scientific information into a creative and entertaining double page book spread!
FREE
Booking essential
For children aged 4-11 and their families

Stimulating creativity and imagination Pete and Alice will use their professional expertise to actively encourage reading and drawing throughout the summer and leave a legacy of work linked to the Summer Reading Challenge theme, Gadgeteers.
This workshop will be delivered at 12 Inspire Libraries.
Visit www.inspireculture.org.uk/LibraryLab for the full listing.
This project is part of National Portfolio Organisation funded work.
---
Retford Arts Hub
Are your children interested in Summer Holiday Creative craft workshops?
Retford Arts Hub is able to offer free creative craft workshops for children.
For aged 8 to 12 years.
EVERY Monday and Thursday in August (Details below).
They are free to attend due to funding from the Arnold Clarke Community Fund.
 Numbers are limited so booking early is advised and essential;
Book by e-mail; info@retfordartshub.com or Tel; (01777) 860414.
……………………………………..
List of sessions;
All 1pm - 3pm
Monday 1st August- On a Roll, making a cloth brush/pencil holder on the sewing machine.
Thursday 4th August- Finger painting arts.
Monday 8th August- Friendship/festival wrist bands.
Thursday 11th August - Pictures with Pebbles.
Monday 15th August - Creative Sewing crafts
Thursday 18th August - Mini Wooden houses.
Monday 22nd August - Creative Sewing Crafts.
Thursday 25th August - Hand stitching/badge making.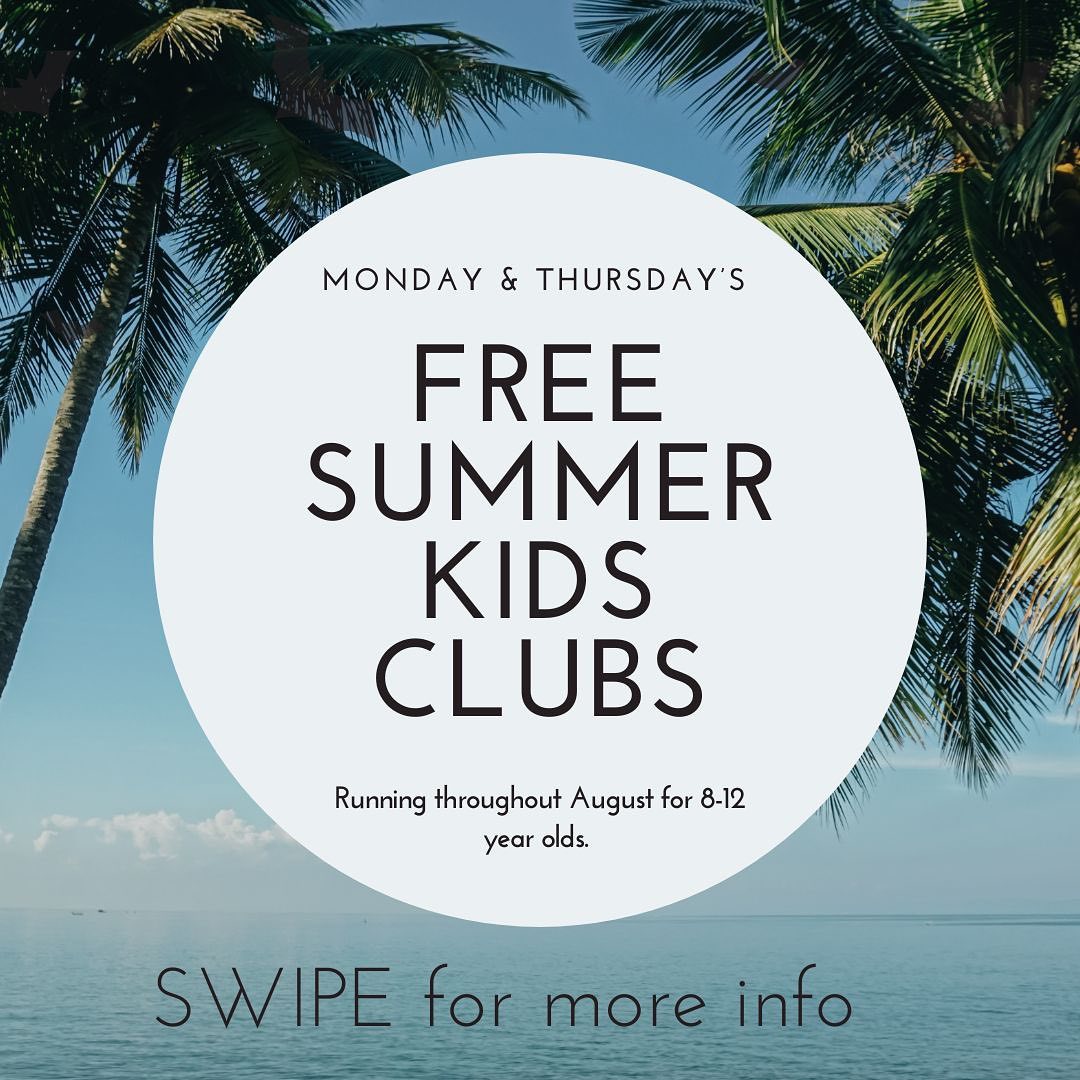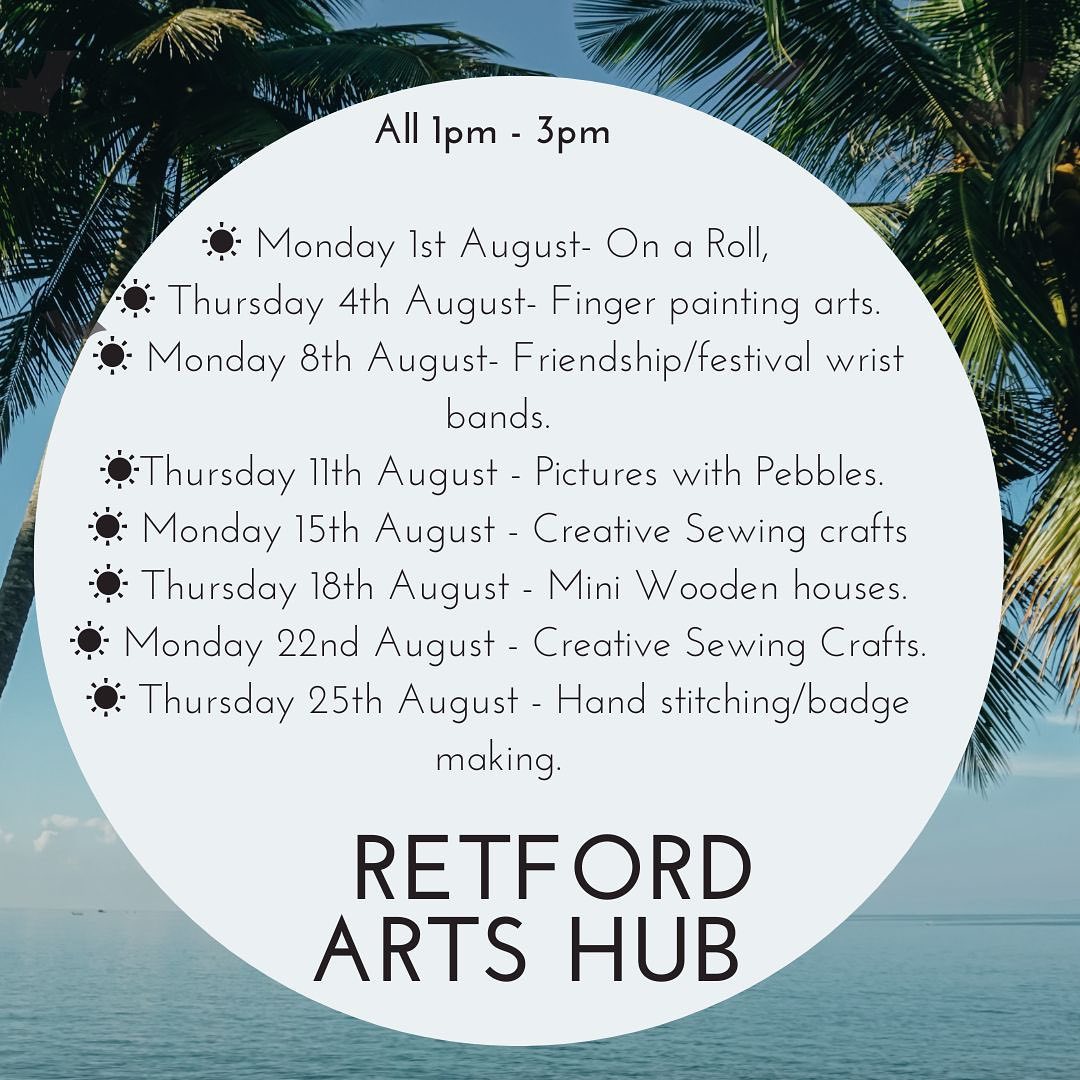 ---

Nottinghamshire County Council top picks for the Summer.
Click HERE for the top events around Notts.
---
Ukraine Independence Day Rally and Family Fun Day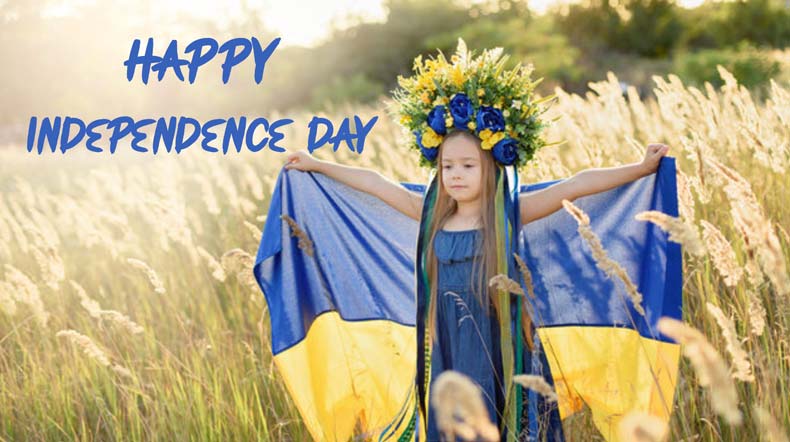 Walk at 2pm from The Lion Hotel to the Bracebridge Recreation ground to celebrate Ukraine Independence Day.
Bring banners and flags.
Followed by a fun afternoon at the recreation ground. Activities include a bouncy castle, kids circus skils and science workshops workshops and magic shows.
---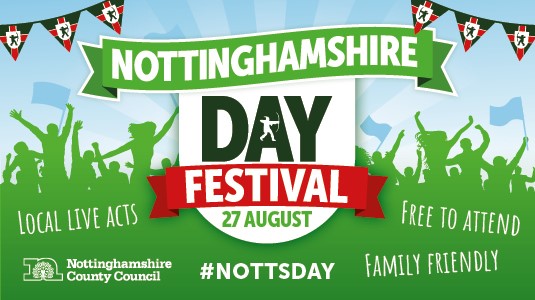 Sherwood Forest: Saturday 27 August 11:00am - 8:00pm
Sherwood Forest are delighted to be hosting the first-ever Nottinghamshire Day festival, working closely with Inspire Youth Arts team, RSPB and Notts Outdoors.
The day will bring together live music and family-friendly performances hosted and headlined by Notts' very own Rob Green .         
From classical to indie, electronic to acoustic, it promises to be a true showcase of home grown talent. Why not bring a chair or blanket and join us for a great day out!
Find out more HERE.
---

Sherwood Forest
There is nearly always something going on at Sherwood, to add to the magic of your visit, like festivals, story trails, bug hunts and seasonal events.
See what's coming up and make the very most of your time HERE
---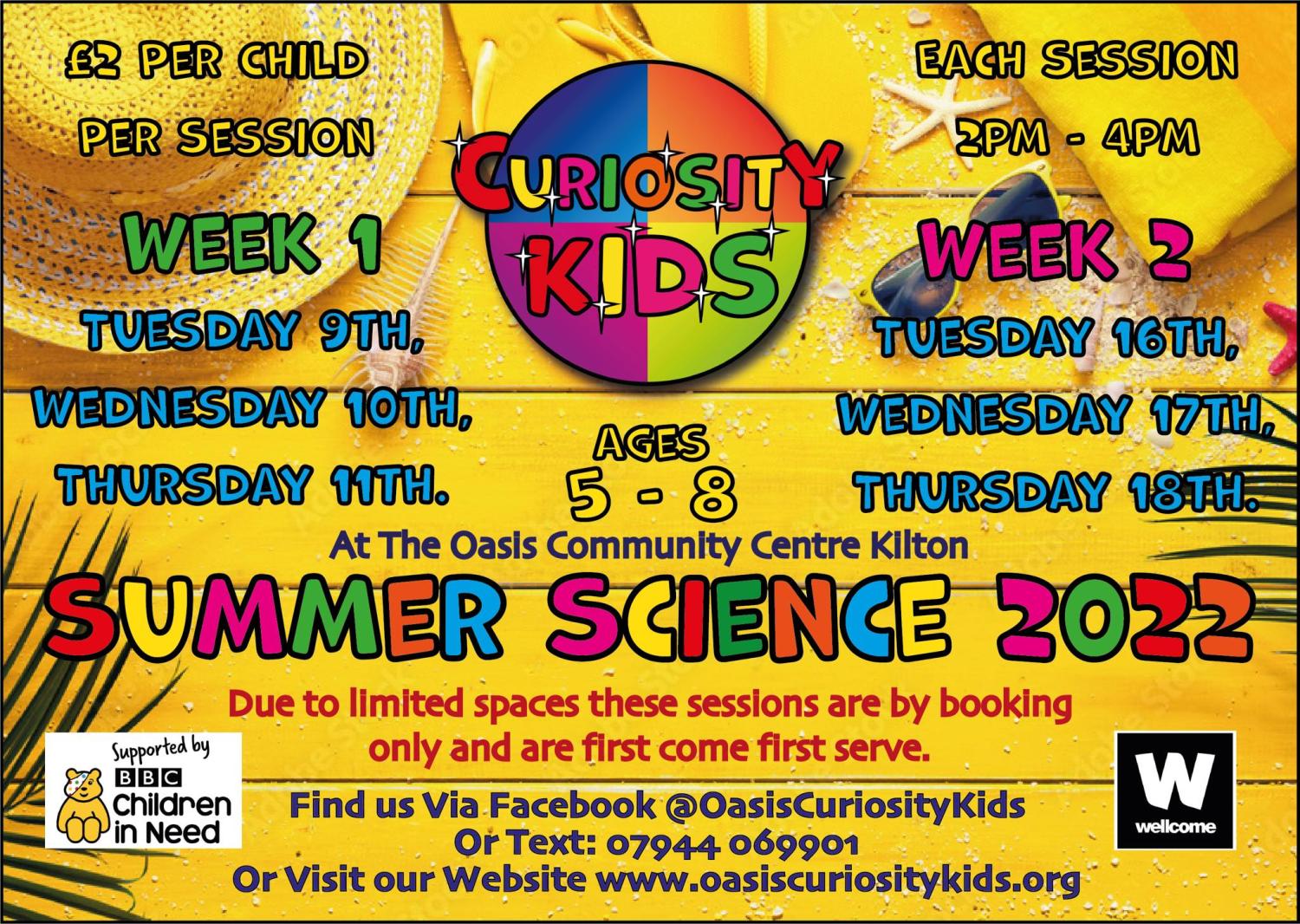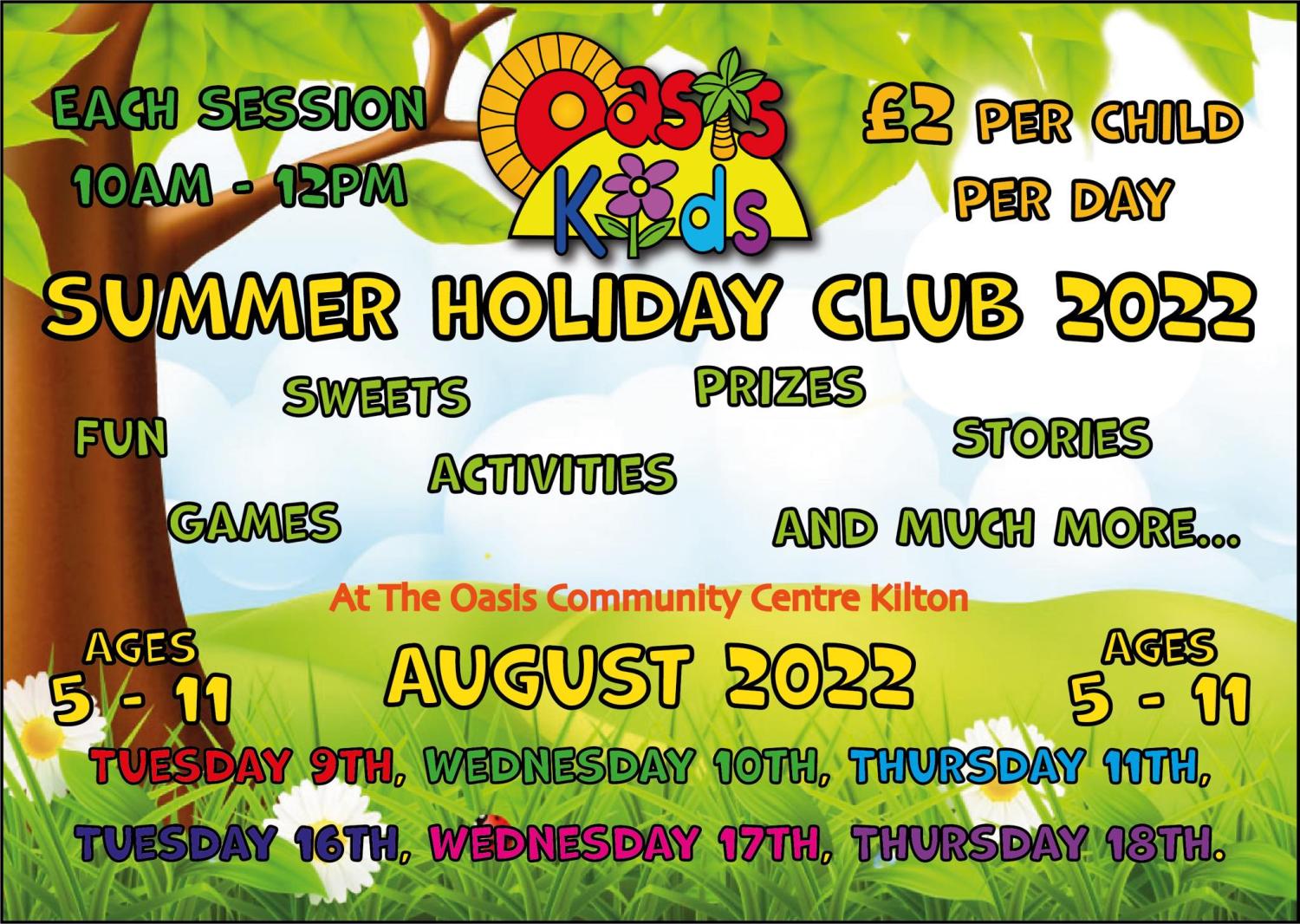 Oasis Community Centre, Worksop have some fantastic activities taking place over the summer holidays.
---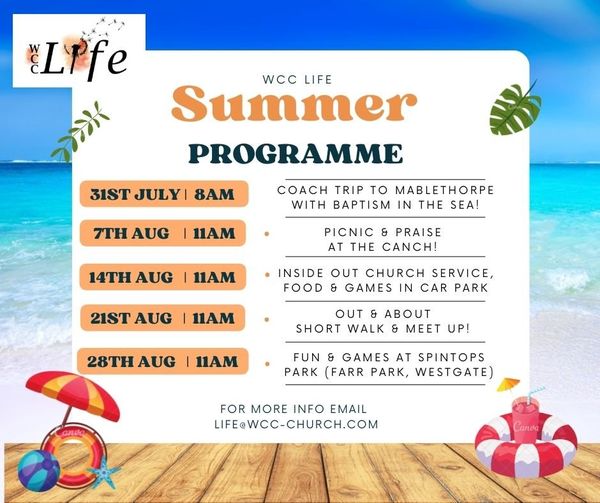 Worksop Christian Centre
𝕊𝕦𝕟𝕕𝕒𝕪, 𝕁𝕦𝕝𝕪 𝟛𝟙𝕤𝕥:
Coach trip to Mablethorpe with a Baptism on the beach!
Leaving at 8am from the top of Vicar's Walk.

𝕊𝕦𝕟𝕕𝕒𝕪, 𝔸𝕦𝕘𝕦𝕤𝕥 𝟟𝕥𝕙:
'Picnic and Praise'
At the Canch, from 11:00am.

𝕊𝕦𝕟𝕕𝕒𝕪, 𝔸𝕦𝕘𝕦𝕤𝕥 𝟙𝟜𝕥𝕙:
'Inside out Church'
Service, food and games held in the car park at 11am... Blooming where God has planted us!

𝕊𝕦𝕟𝕕𝕒𝕪, 𝔸𝕦𝕘𝕦𝕤𝕥 𝟚𝟙𝕤𝕥:
'Out and about'
Short walk from 11am, followed by an 'open air meeting'. Details to follow.

𝕊𝕦𝕟𝕕𝕒𝕪, 𝔸𝕦𝕘𝕦𝕤𝕥 𝟚𝟠𝕥𝕙:
'Fun and games'
At Spin tops park at 11am (next to Farr Centre).

𝕊𝕦𝕟𝕕𝕒𝕪, 𝕊𝕖𝕡𝕥𝕖𝕞𝕓𝕖𝕣 𝟜𝕥𝕙.
We will reconvene in the building!
---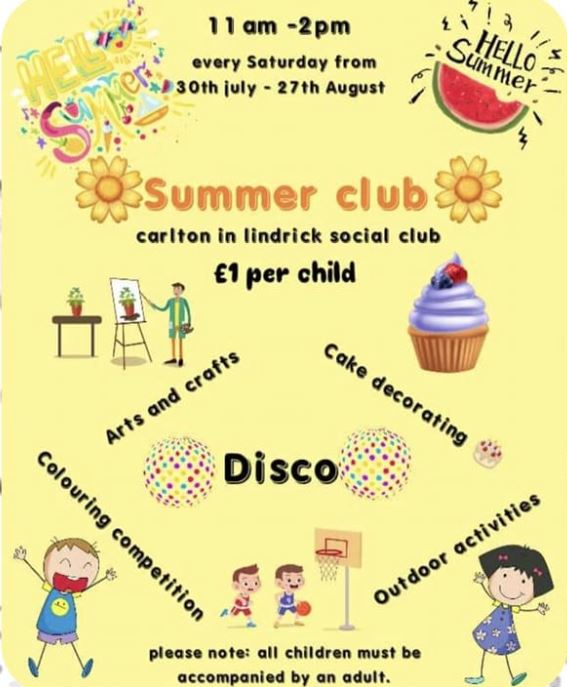 ---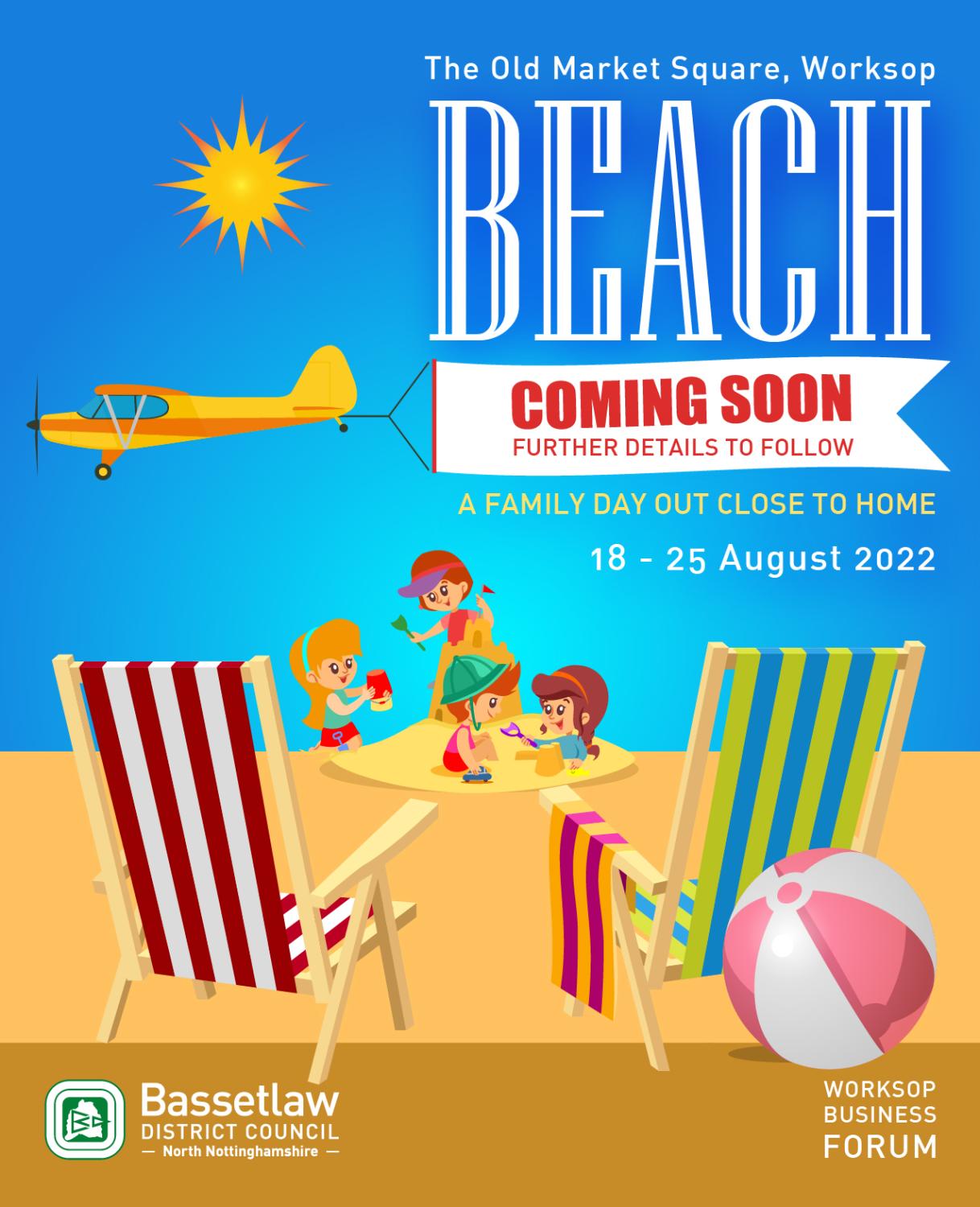 Worksop Beach - More information coming soon
18th - 25th August, Market Square, Worksop
---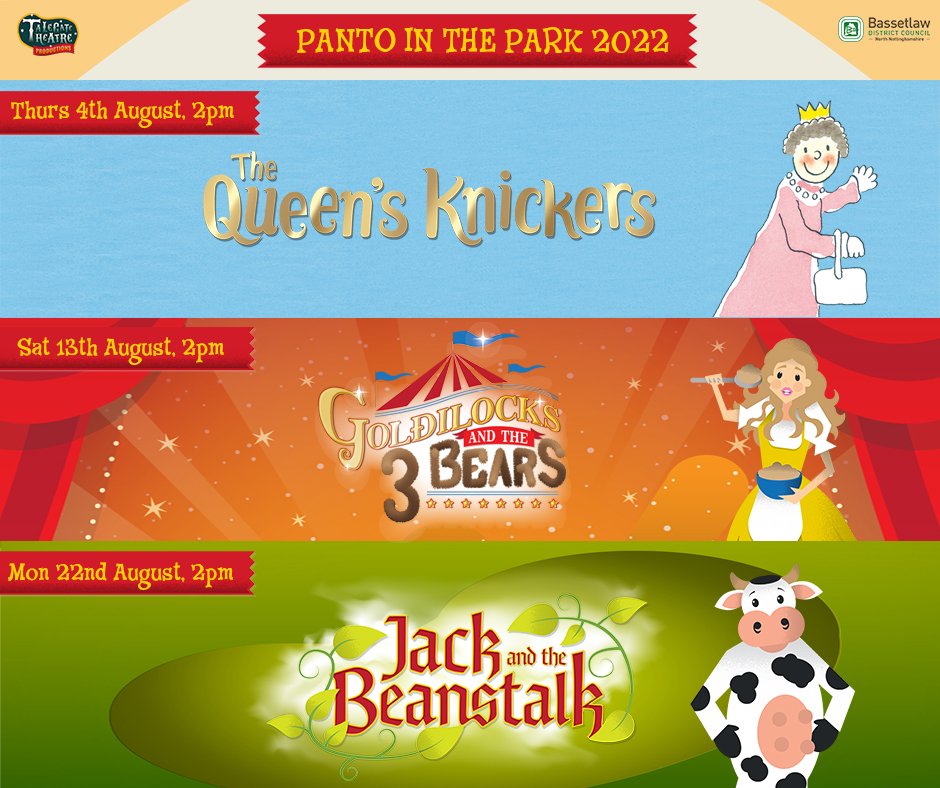 Panto in the Park - Kings Park, Retford
The Queen's Knickers - Thursday 4th August - 2pm
Goldilocks and the 3 Bears - Saturday 13th August - 2pm
Jack and the Beanstalk - Monday 22nd August - 2pm
---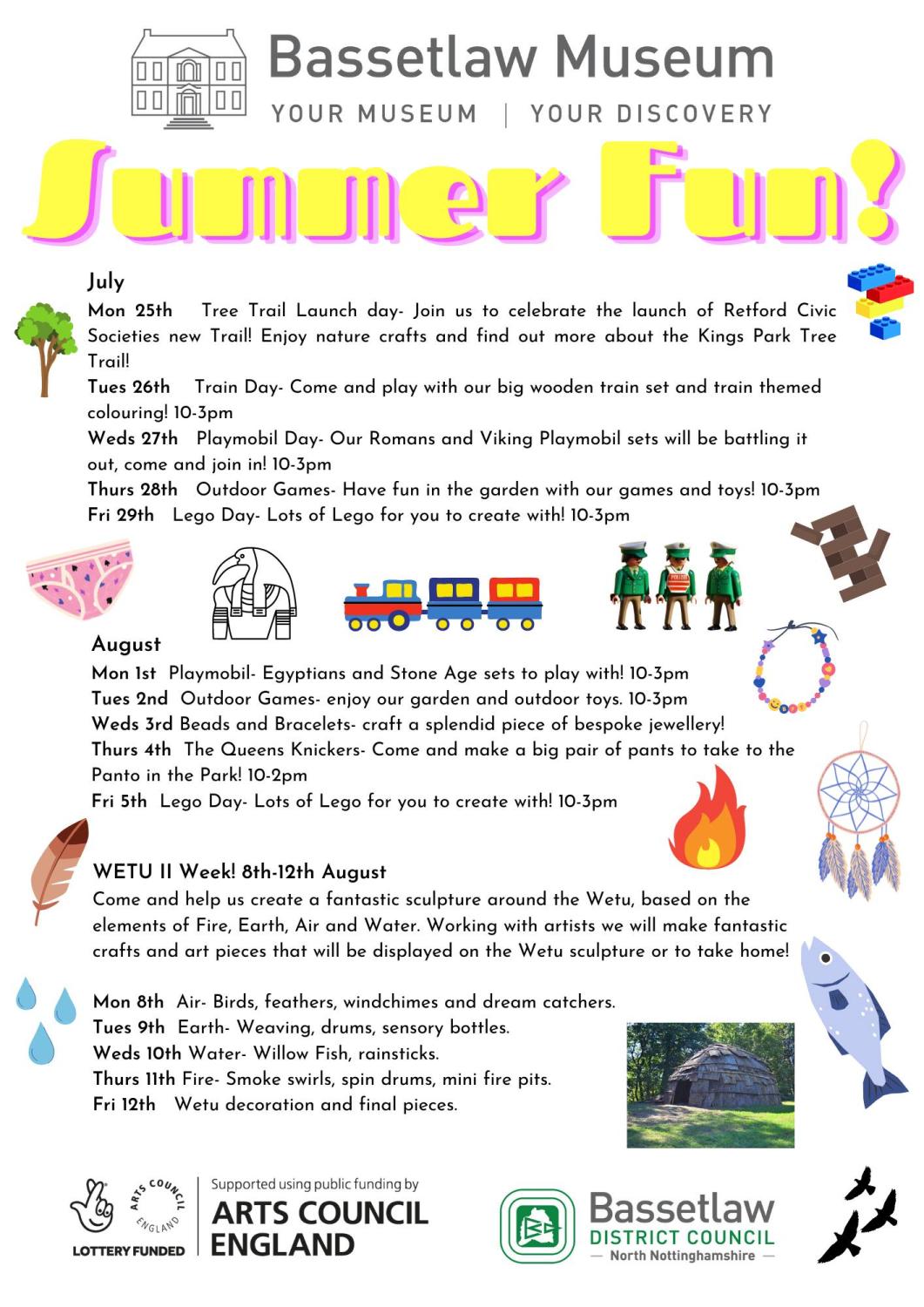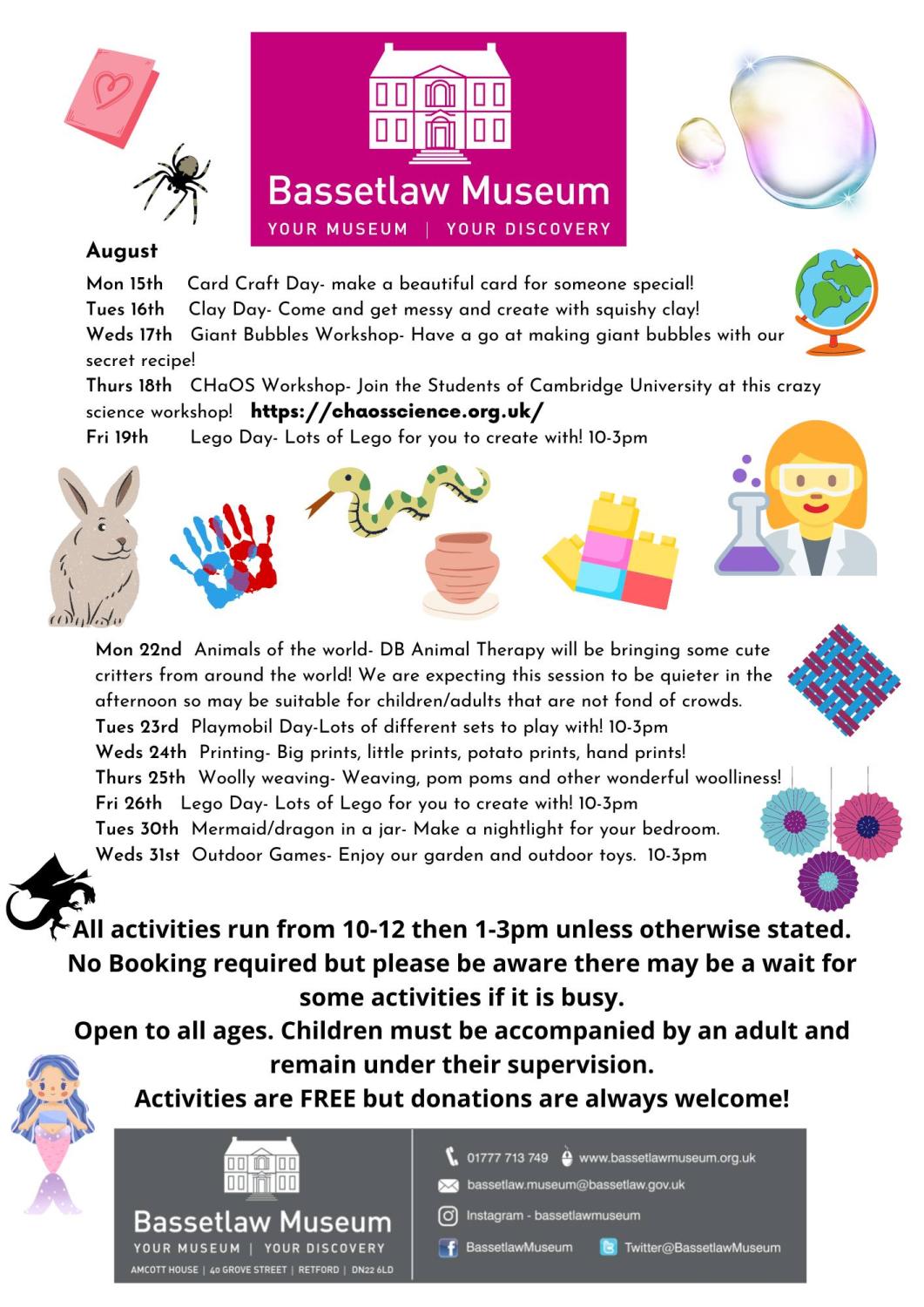 Bassetlaw Museum have some fantastic FREE events for children throughout the summer holidays,
---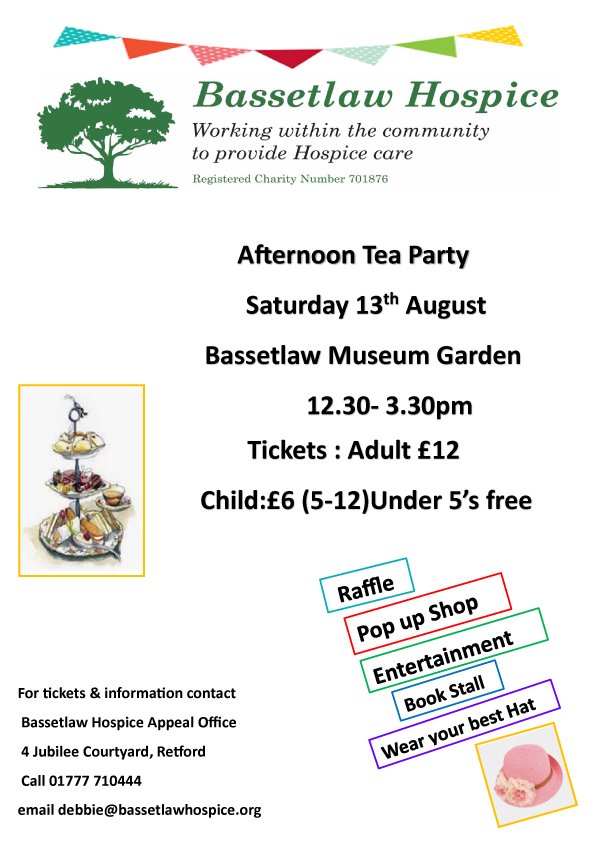 Bassetlaw Hospice Afternoon Tea Party
Saturday 13th August
Bassetlaw Museum Garden
12.30pm - 3.30pm
£12 adults
£6 children
Under 5's - free
Raffle, Pop up shop, Entertainment, Book Stall, Wear your best hat
For more information please visit www.bassetlawhospice.org
---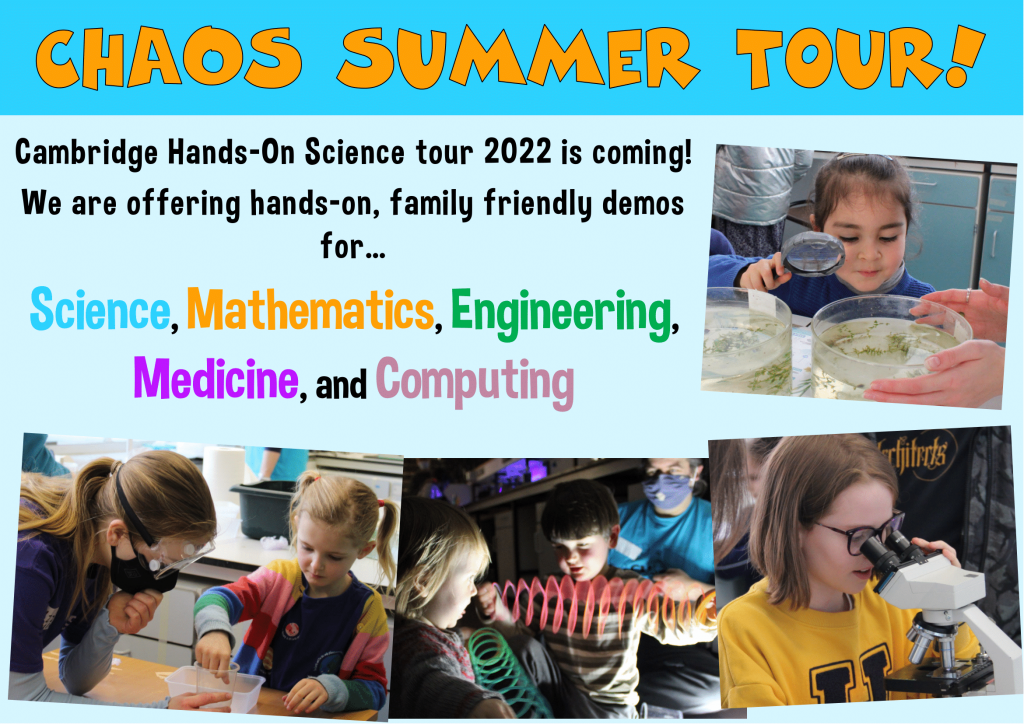 Bassetlaw Museum
Thursday 18th August
Time : 10:30am to 3:30pm
Address : Amcott House, 40 Grove St, Retford DN22 6LD
Facebook event link
---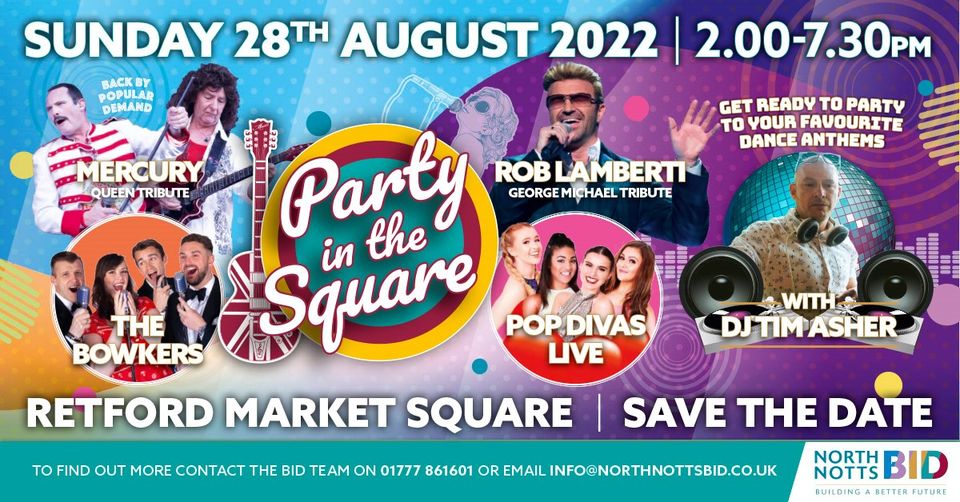 Party in the Square - Retford Market Square
Sunday 28th August - 2.00p, - 7.30pm
Tribute bands, DJ and much more - free event 
For more information please visit www.northnottsbid.co.uk
---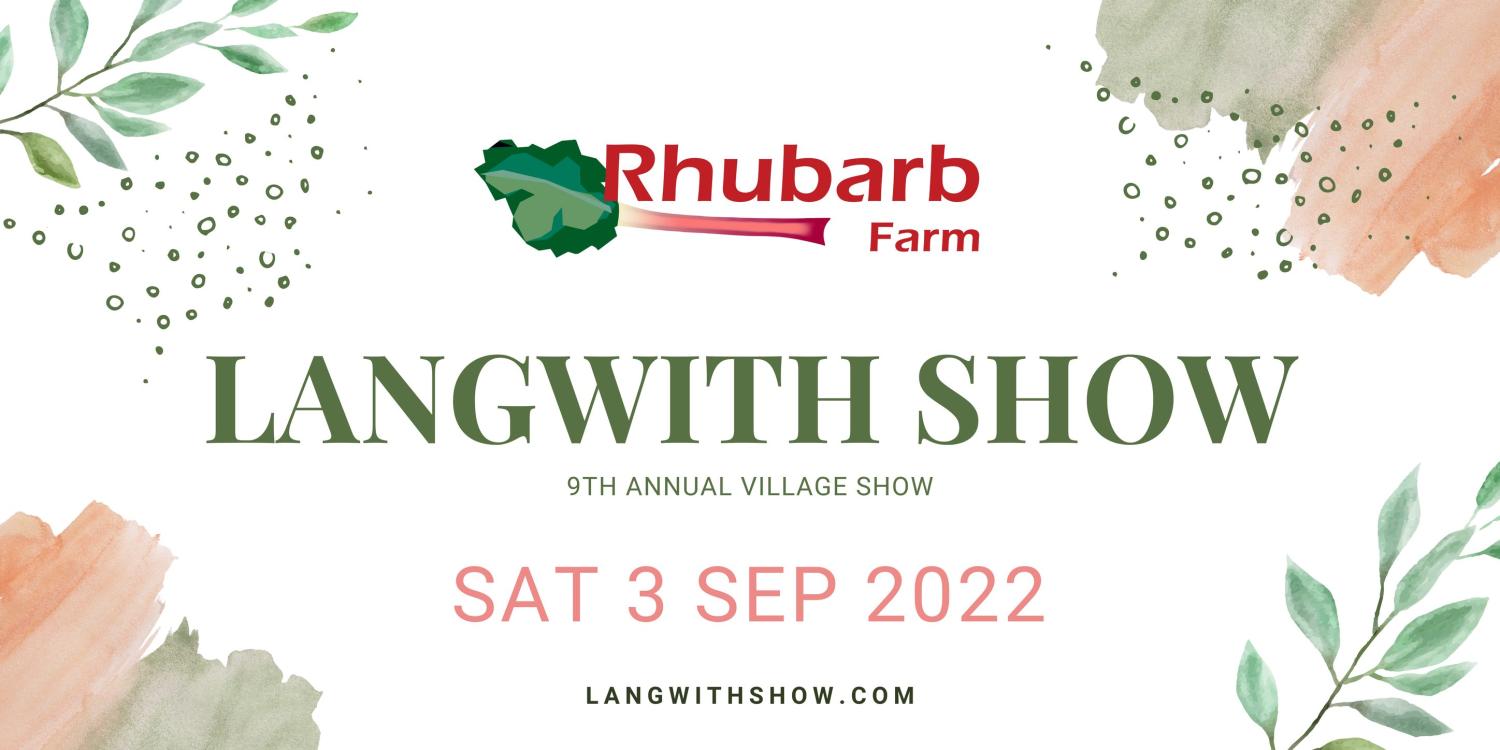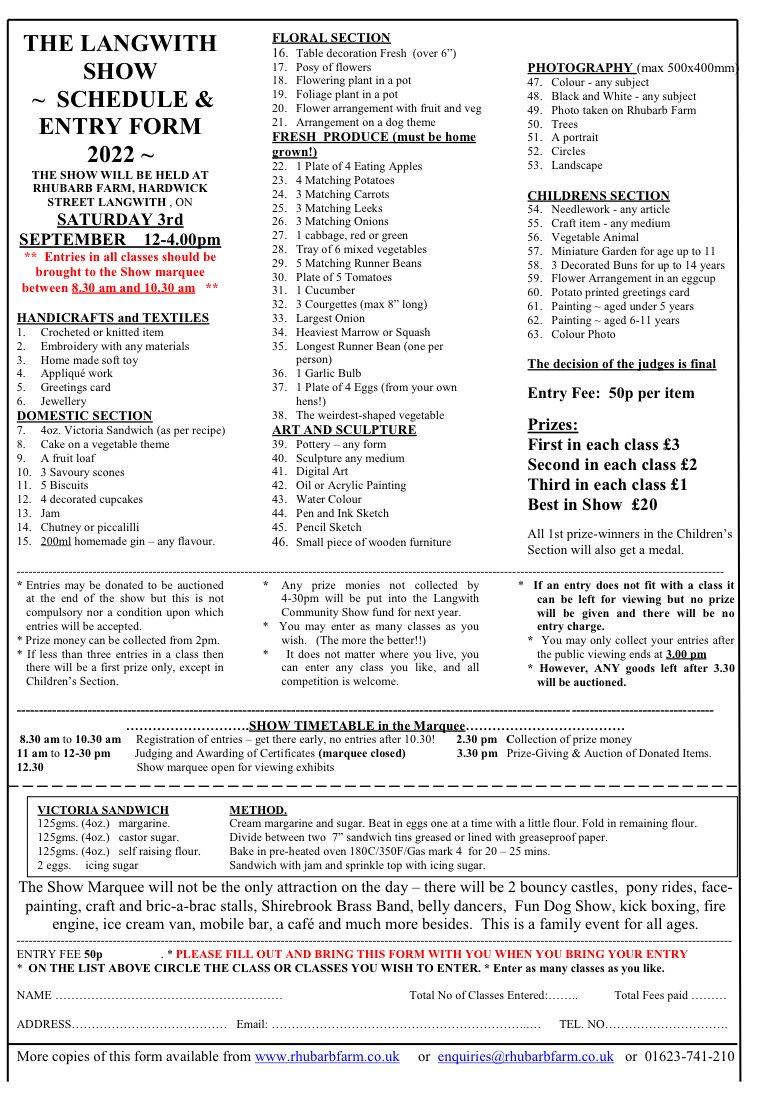 Langwith Show, Langwith
Langwith Show is a fantastic event for all the family.
Print off the entry form above and enter one of the categories - from homemade food to photography and crafts - there is something for everyone to try!
---
Download the posters for these events below and help spread the word: