Here you will find all the local places to eat that we know of that are taking part in a summer holiday offer.
We hope you will find this useful, and if you spot any other restaurants or cafes doing similar offers (within Bassetlaw) then please let us know and we will include them.
Please email bcvs@bcvs.org.uk if you see any other offers we can include.
---
Bassetlaw holiday activities and food programme (HAF)

August Summer Holidays
What is HAF?
The aim of the Holiday Activity and Food (HAF) programme is to support children to eat more healthily, be more active over the school holidays and have a greater knowledge of health and nutrition as well as be more engaged with school and other local services.
Who is eligible?
Children aged 5-16 years who are eligible for and receiving benefit related free school meals
Children who may be vulnerable, who have a low attendance rate at school and at risk of exclusion, who live in areas of high deprivation or from low-income households who are not in receipt of free school meals
Children who may benefit from a social sporting activity
Click HERE for the HAF programme 2022.
---
Too Good To Go App
The Too Good to Go app has end of day offers on food, for various local places, and is different every day.
You can choose from hot or cold food, as well as groceries.
Local restaurants that take part include Starbucks, Asda, Morrisons, Co-Op, One Stop, Monksbridge Farm, Greggs
Download the app on your app store or visit the website here - https://toogoodtogo.co.uk/en-gb/consumer
---
Morrisons
Kids eat free after 3pm with any adult meal of £4.99 or over. All Summer Holidays.
---
Harworth & BIrcotes
Harworth and Bircotes have the Children's Centre that provide food boxes to families and linked to the trail blazer. You must have a child under the age of 5 to qualify, you pay £3.50 for a bag per week and these are pre-bagged and ready to go. Please contact the Children's Centre on 01159 773759 for more information.
---
Manton Children's Centre
Manton Children's Centre provide a FOOD club for local families with a child under 5 years old. It costs £1 to register and each week you can collect a food box for just £3.50. Please contact Manton Children's Centre on 01159 773758 for more information.
---
The Well, Retford
The Well have lunch club on a Monday, enjoy a two-course dinner for just £5 charge. They also have a Community Café for a £2 donation people can come, enjoy a hot drink. Everyone is welcome.
---
The Chequers, Ranby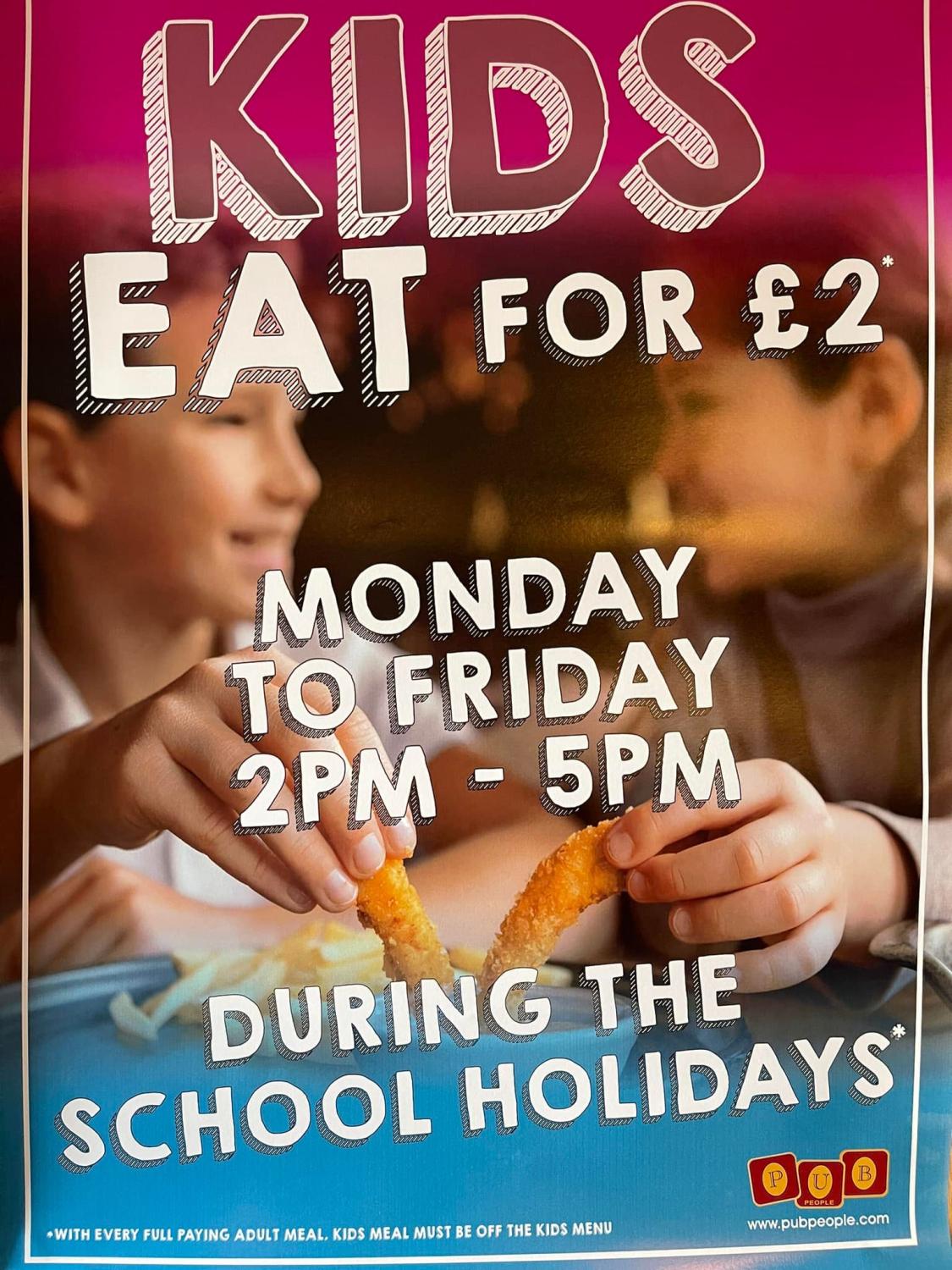 Kids eat for £2 with every Adult Meal purchased, 
Monday - Friday, 2pm - 5pm
---
Shireoaks Inn, Worksop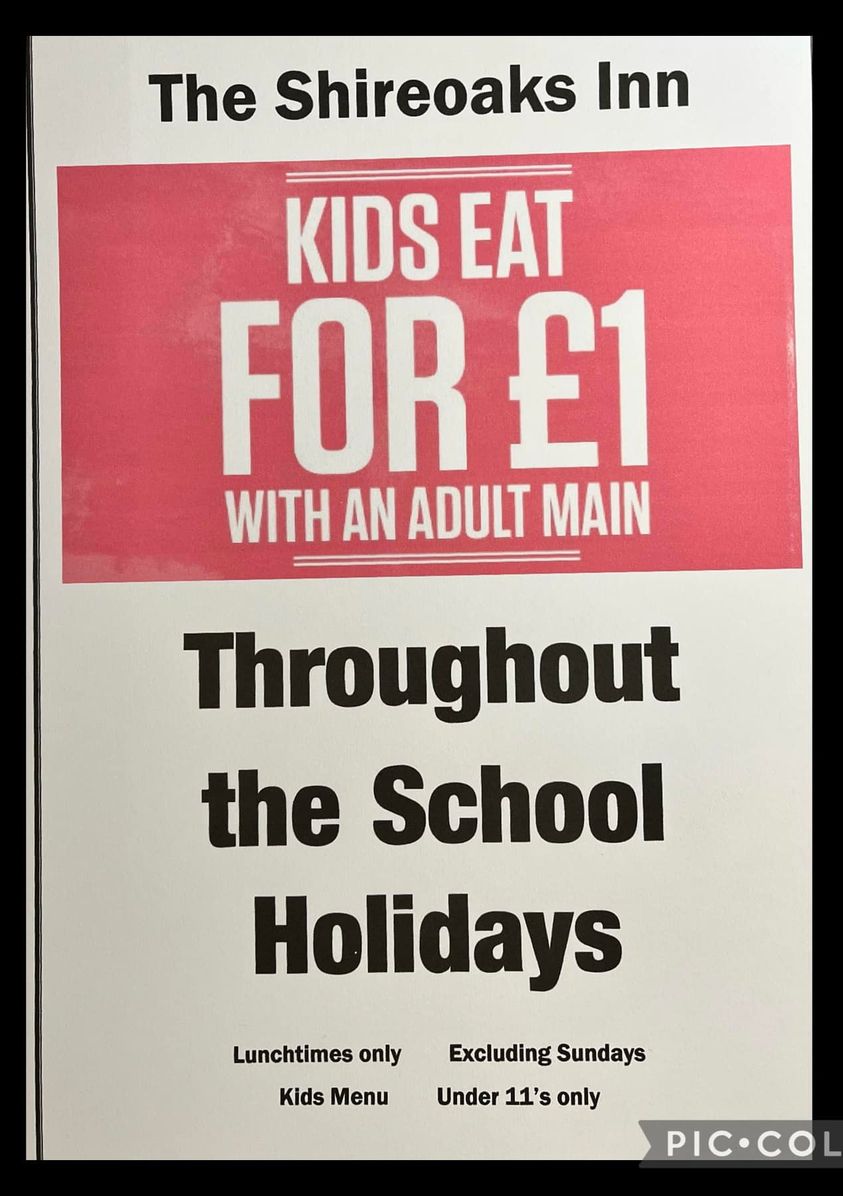 Kids eat for £1, with an adult meal, during the summer holidays.
---
The Sun Inn, Retford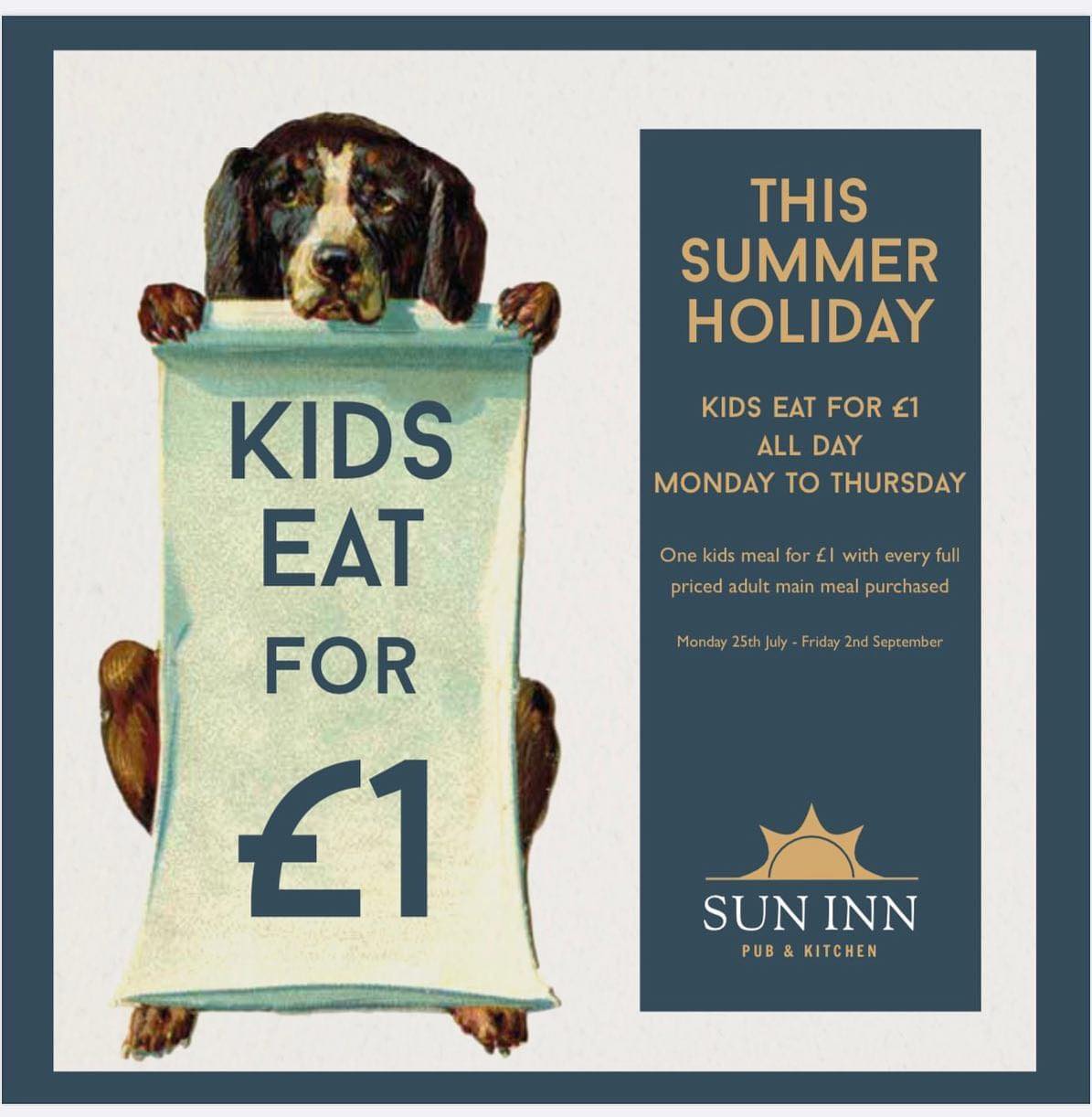 Kids eat for £1 Monday - Thursday, with every adult meal purchased.
---
The Courtyard, Retford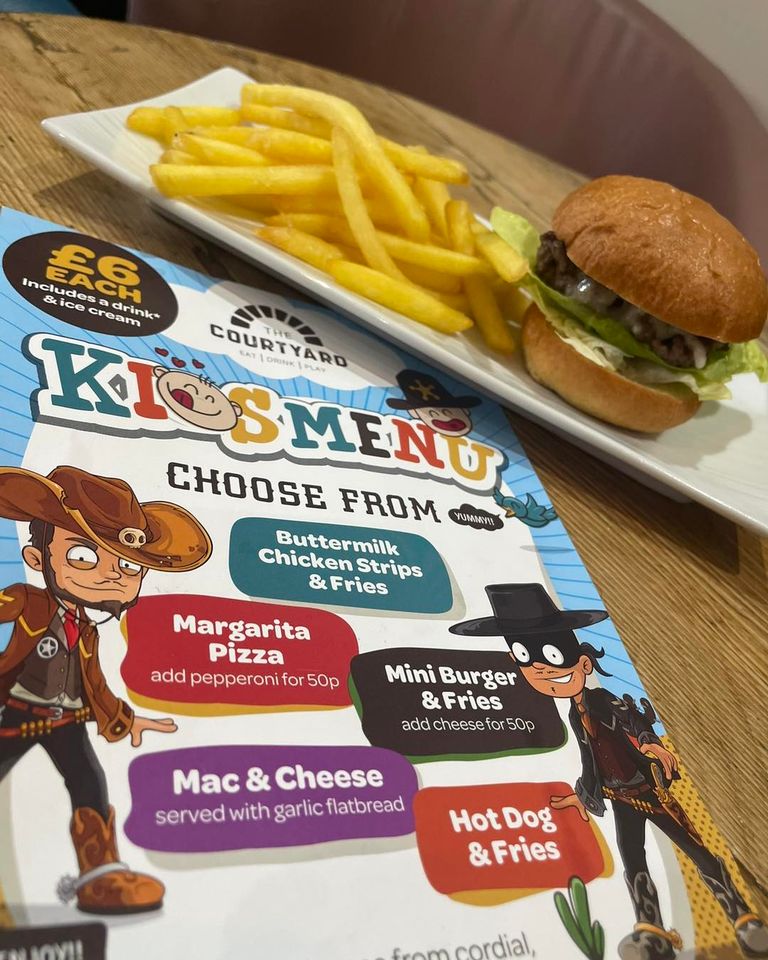 Kids Eat Free* in the school holidays
Kids Menu for under 10's, all meal deals come with your choice of drink and a scoop of ice cream
*1 free kids meal alongside every paying adult, not in conjunction with any other offer
---
Ye Olde Bell, Retford
KIDS EAT FREE
Join us this August during the summer holidays and take advantage of our kids eat free offer 
1 free kids meal from the children's menu with 1 full paying adult meal Monday to Friday 9:30am - 6pm 
Offer valid throughout the whole of August 
Excludes afternoon tea
---
The Cannon, Worksop

Kids eat for £1 (with every adult meal) all day throughout the summer holidays.
---
The Ashley, Worksop

Free kids breakfast with every adults breakfast.
Choose any kid's breakfast up to £2.49 for free when you buy an adult breakfast for at least £3.49 in a Hungry Horse pub.
---
Tesco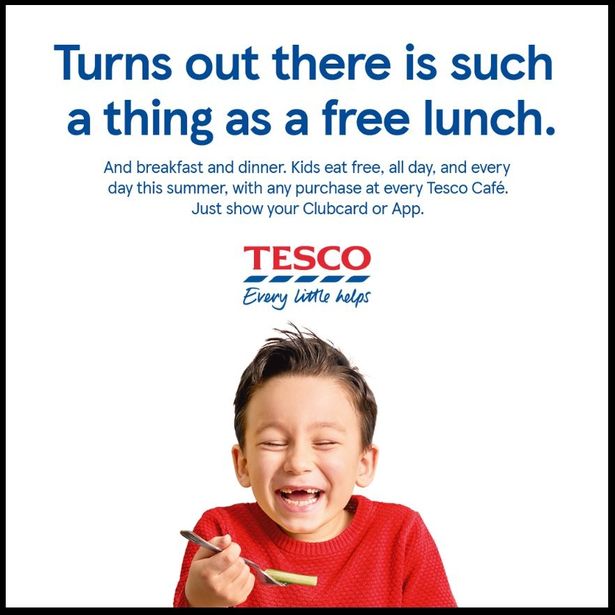 Throughout the school holidays, Tesco is letting kids eat free in its supermarket cafes when parents spend as little as 60p.
The offer - for those who have a Clubcard - is running all day every day from July 25 to August 26 and means kids can get either a breakfast, a hot meal deal or the cold pick and mix deal.
---
Other places offering discounts (not all of these are in Bassetlaw)