BCVS is a registered charity that works to challenge deprivation, health inequalities and social exclusion through supporting local residents and voluntary and community group across Bassetlaw and Bolsover.
In July 2022, BCVS was pleased to launch our new strategy for 2022 to 2025  #WorkingTogether'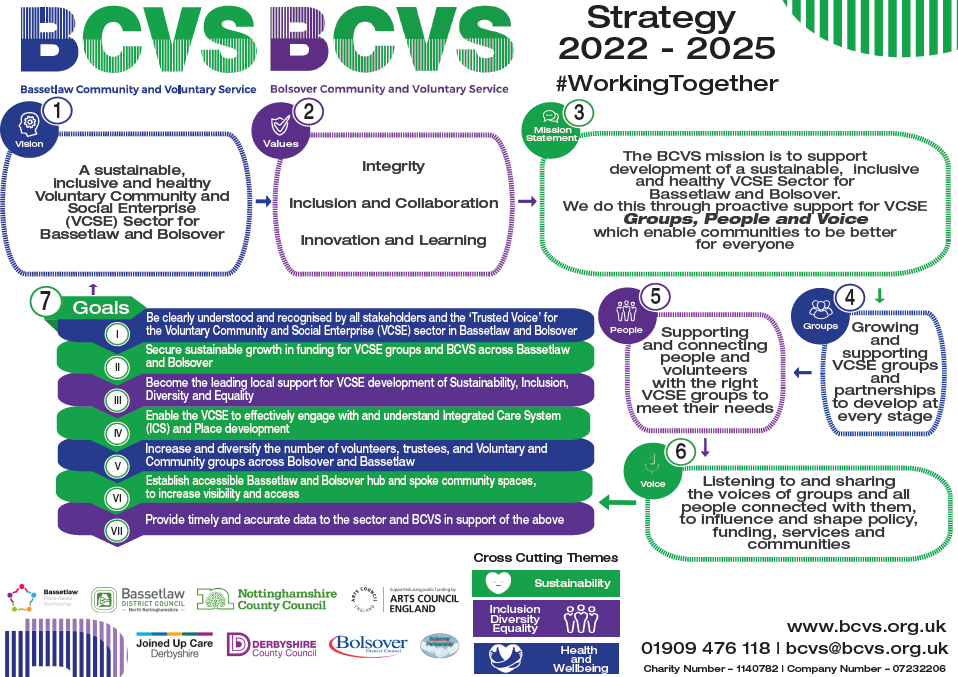 Download it here:
We aim to create, support and develop a sustainable and vibrant third sector.  Our work involves both direct support and communicating and facilitating strong and effective community voices which will have an influence locally, regionally and nationally.  We run well attended networking events in addition to offering room hire for groups and individuals.
Our volunteering team hold over 300 volunteer opportunities across Bassetlaw and Bolsover.  We work to support those wishing to become volunteers, as well as organisations that have opportunities to promote. We offer support for both new and existing community groups including funding support, governance, training, finance and administration services.