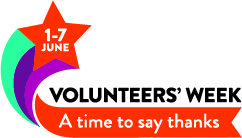 Volunteers Week is one of the biggest weeks in the voluntary and community sector calendar and we want to make sure that this year it is the best ever!
We are hosting FOUR events across Bassetlaw and Bolsover to help local groups and organisations recruit new volunteers and showcase what they can offer.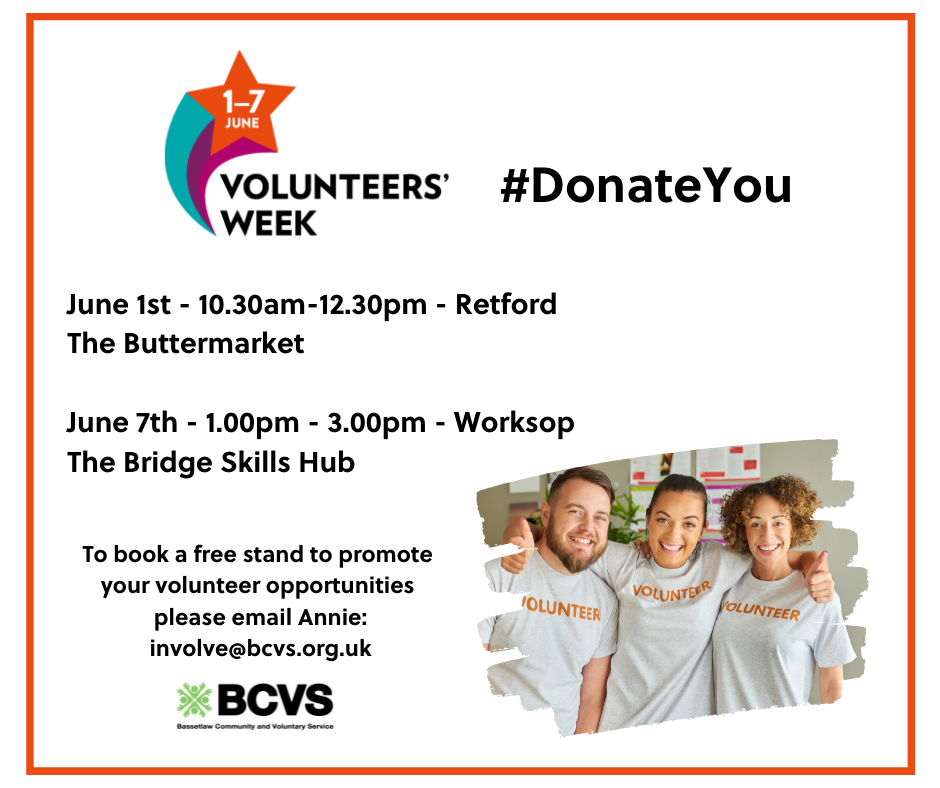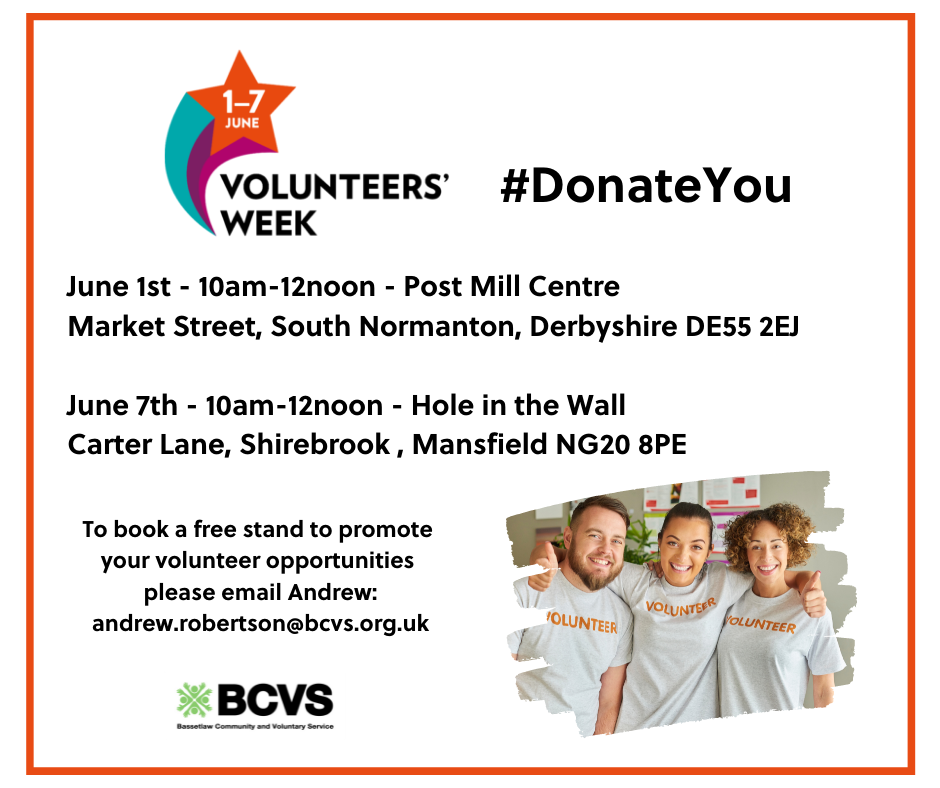 We would love to see you at these events so that stall holders, who will all be voluntary community groups and charities, can talk to you about what you can gain from volunteering with them.
If you are a charity or group that would like a FREE stand to showcase your opportunities, then please email:
Annie for Bassetlaw - involve@bcvs.org.uk or Andrew for Bolsover - andrew.robertson@bcvs.org.uk
Stands are free of charge, and attending as a member of the public is free of charge.
Help us spread the word!
If you can help us spread the word about these events, please feel free to download a poster and put it up in your venue, we would really appreciate it.
We need your stories!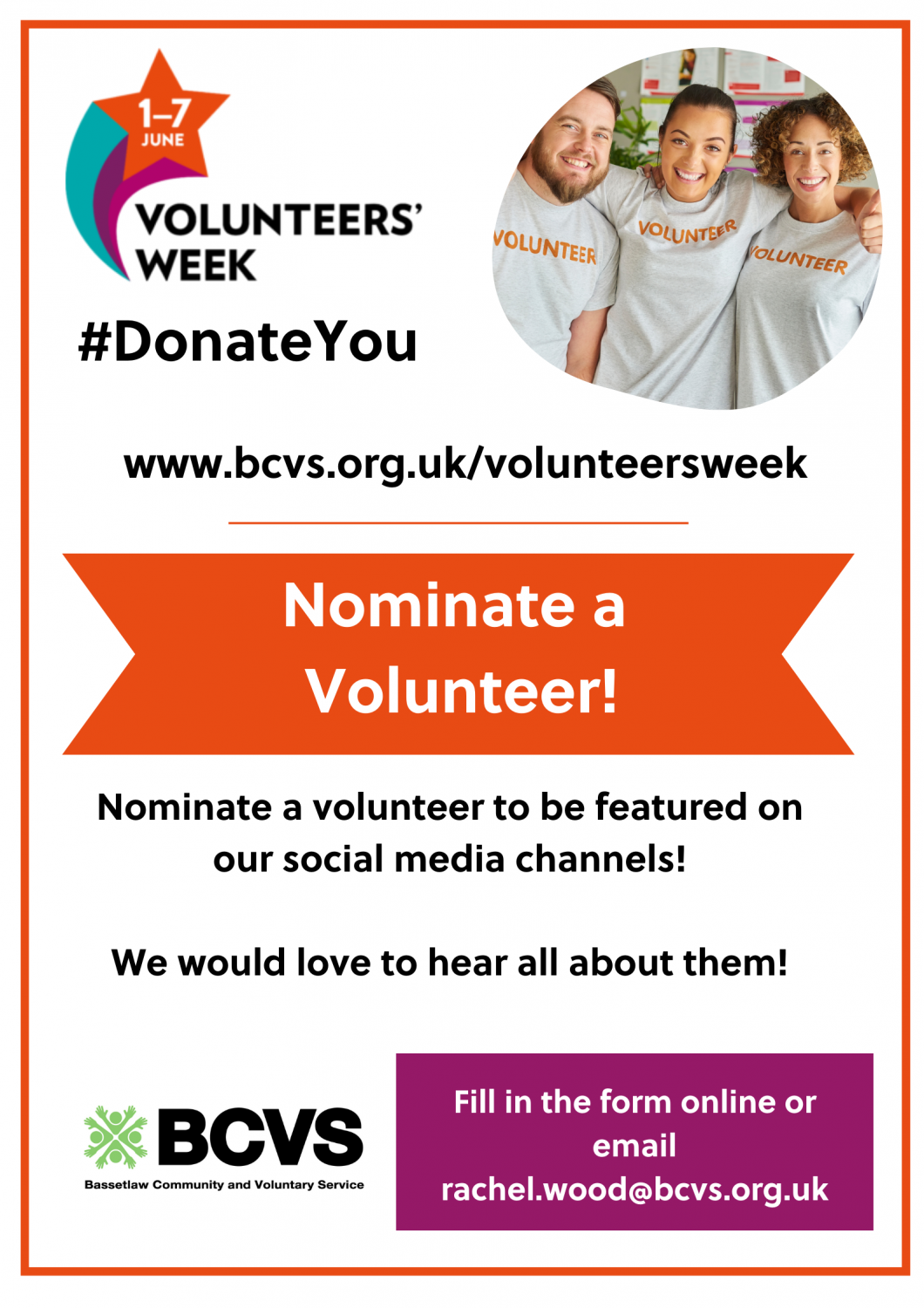 We are also looking for some amazing current volunteers who would be happy to tell their stories, to help encourage other people to volunteer.
Would you be happy to be featured? Do you know anyone that would be happy to be included?
Please email Rachel - rachel.wood@bcvs.org.uk - with your stories.
You can also suggest someone to be featured HERE - please obtain their permission and make sure they are happy to be contacted by us for this campaign.
If you have booked a stall to attend, we will send you an asset pack containing various graphics and posts that you can use to promote your attendance.
Please also fill in the photography consent form here to consent to have photos taken that you are happy to be published online and in the local press.