Bassetlaw Local Response Network 
We are hosting regular meetings on Teams to coordinate the local response.
If your group or organisation would like to join the next meeting to share ideas and talk about how you can help, please email us and we will send you meeting link.
Please email becky.law@bcvs.org.uk to register.
Please note this meeting is for organisations only. If you are an individual that wishes to volunteer, please email involve@bcvs.org.uk
---
𝗔𝗻 𝗜𝗻𝘁𝗿𝗼𝗱𝘂𝗰𝘁𝗶𝗼𝗻 𝘁𝗼 𝗘𝗻𝗴𝗹𝗶𝘀𝗵 𝗳𝗼𝗿 𝗨𝗸𝗿𝗮𝗶𝗻𝗶𝗮𝗻𝘀
𝗥𝗲𝘁𝗳𝗼𝗿𝗱 𝗟𝗶𝗯𝗿𝗮𝗿𝘆 - 𝗖𝗼𝗺𝗺𝘂𝗻𝗶𝘁𝘆 𝗟𝗲𝗮𝗿𝗻𝗶𝗻𝗴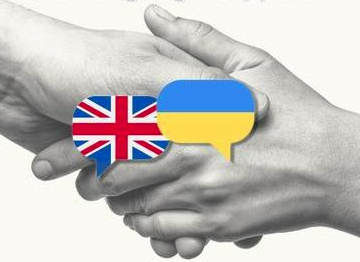 This Inspire Culture course is designed particularly for people who have recently come to the UK from Ukraine.
The experienced staff will help you to improve your reading and speaking and listening skills as well as teaching you about some elements of English culture that may be new to you.
The course is intended as first introduction to speaking English. Further ESOL courses will be available in September 2022 which will enable you to carry on learning more.
This course will run for 7 weeks and requires you attend the lesson in the library each week.
All resources that you need will be supplied by the tutor, but you may wish to have your own notebook to write in as well.
Please pass this on to Ukrainian families/host families to let them know.
Click HERE to book.
---
Every Thursday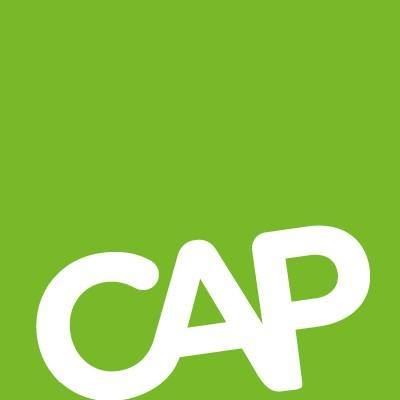 Café  / advice drop in
10 am-12 pm at St John's church, Overend Road, Worksop
---
Retford Tennis Club
Retford Tennis Club are offering Ukrainian Guests and their Hosts a free sessions on 1st June
from 11am - 1pm.
Please email retfordtennisclub@gmail.com to register.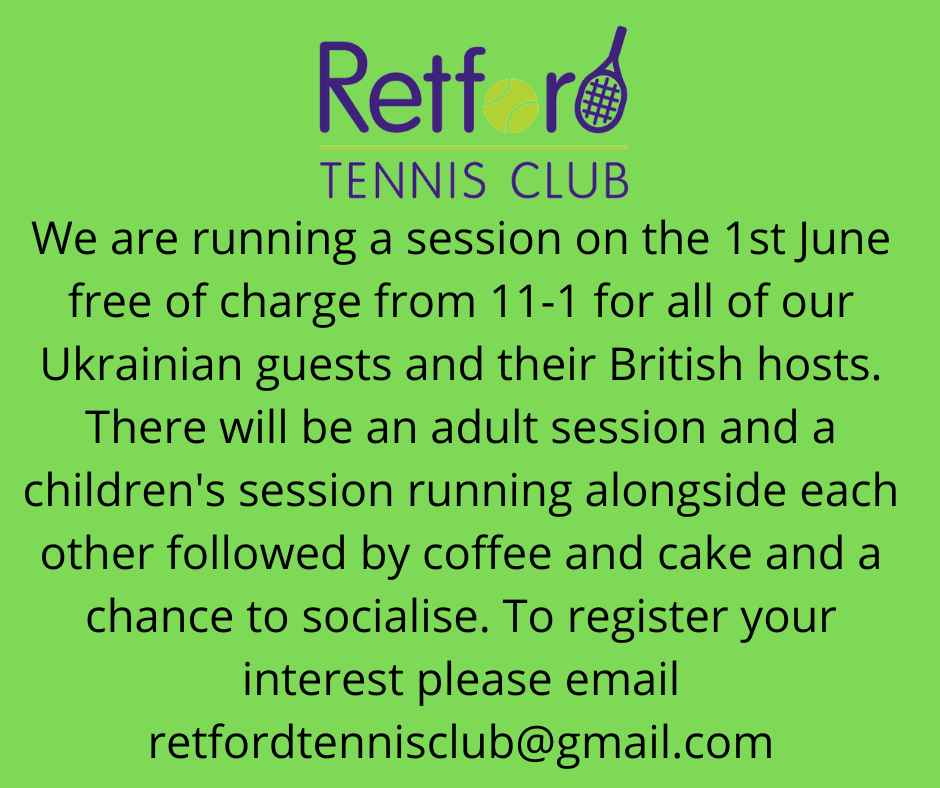 ---
Misterton Parish Church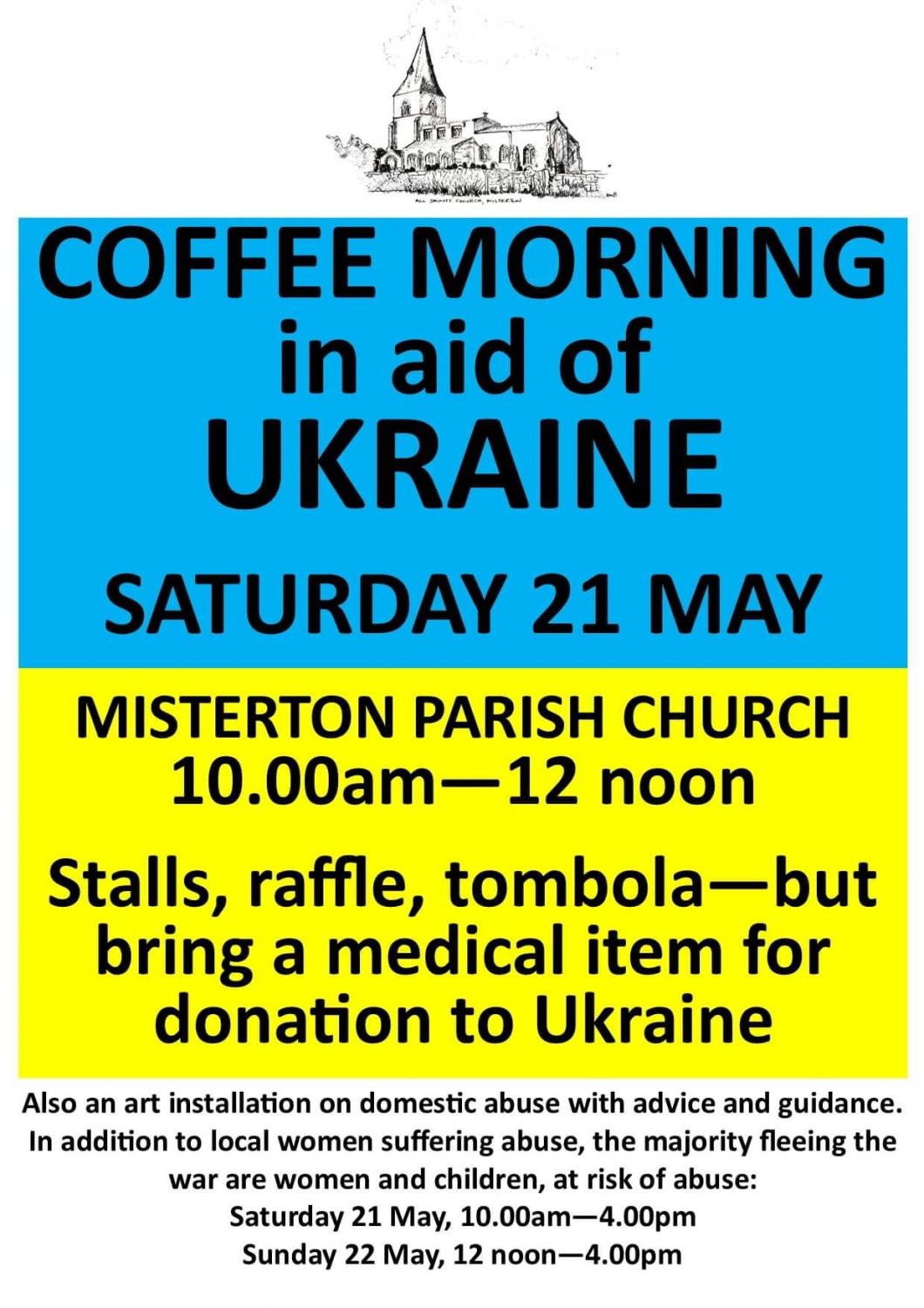 ---
Christ Church Worksop - https://christchurchworksop.org.uk/
Christ Church Food Project:
Thievesdale Close - Worksop - S81 0XS
Phone: 01909 530127
Russian Speaking Support:
For any Russian speaking person in need to meet a friendly face.
Coffee Morning:
Fridays 10am to 1pm - A place where all are welcome. Social interaction. Activities. Lunch.
Toddler's Group: Wednesday 9 to 11am
A warm welcome awaits those with children under 5.
---
The Doncaster Ukrainian Centre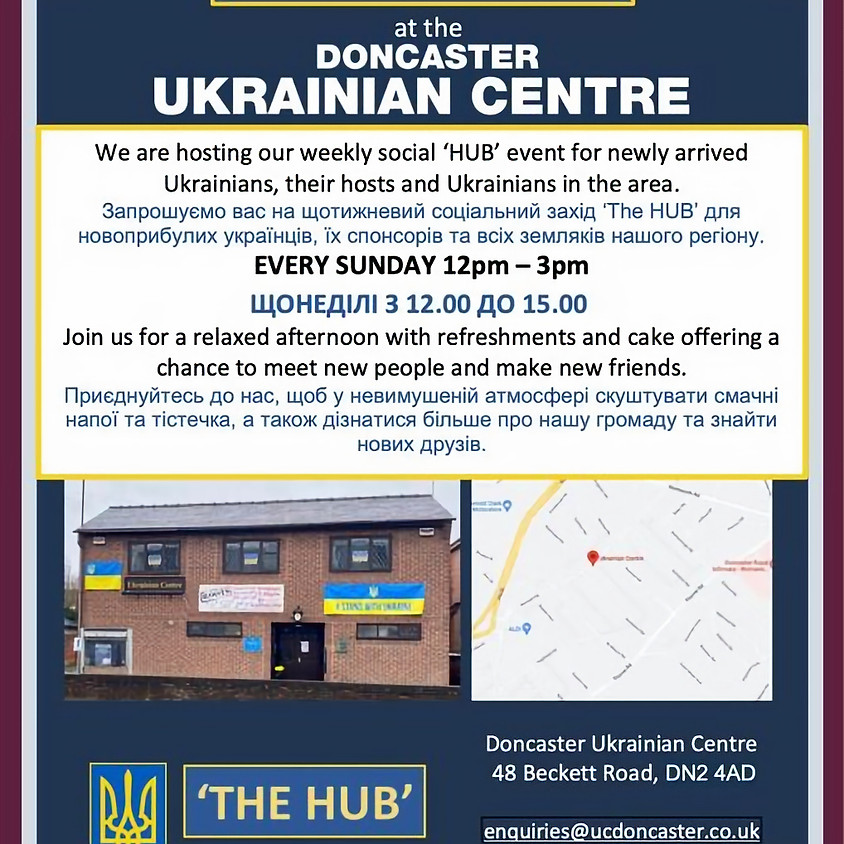 Find out more HERE about Doncaster Ukrainian Centre Events
---
The Time Machine, Retford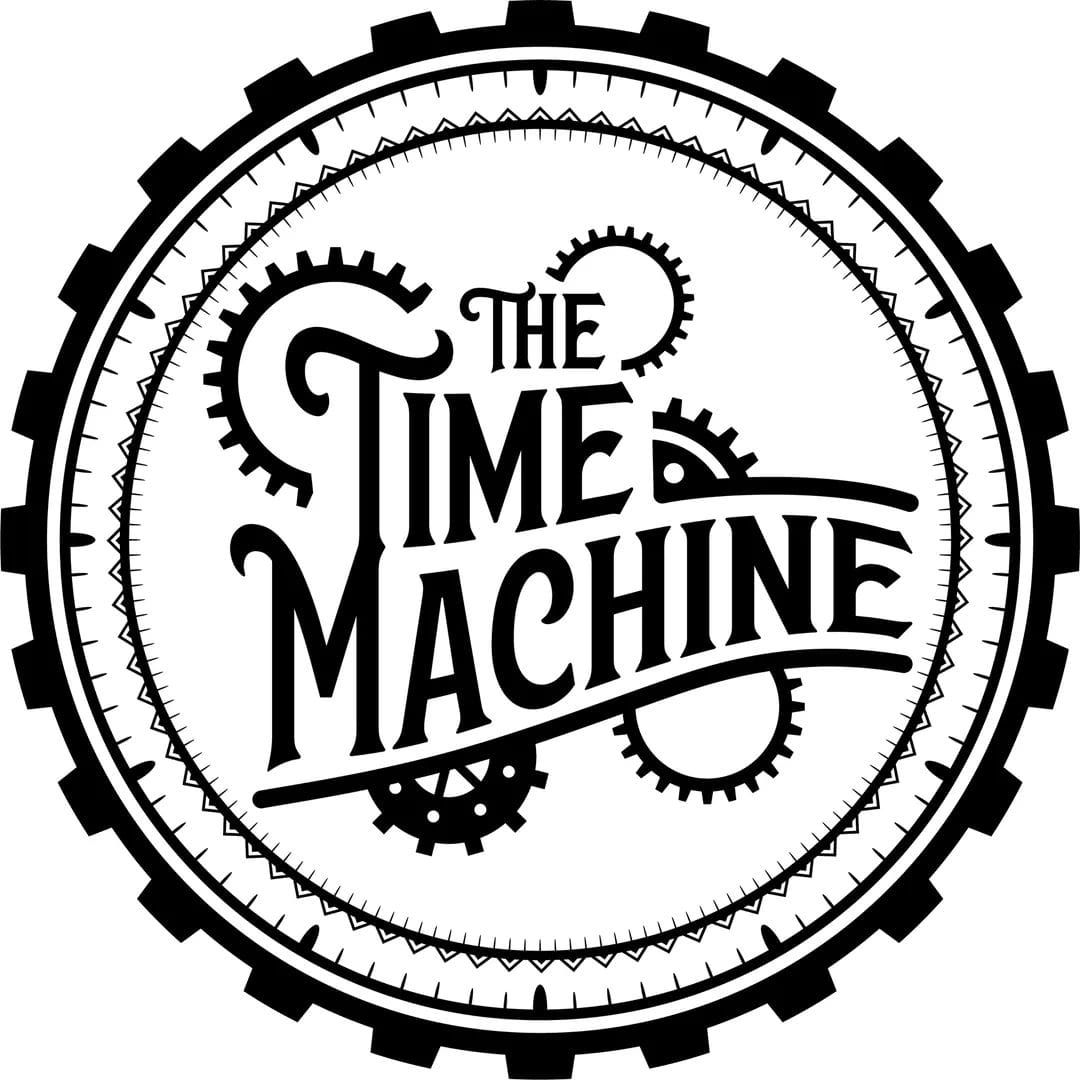 Every Friday
Visit The Time Machine in Retford on Friday's - 10.00am - 12.00pm
All Ukrainian guests and hosts are welcome to join in for a friendly chat and a drink 
There is a café available too.
---