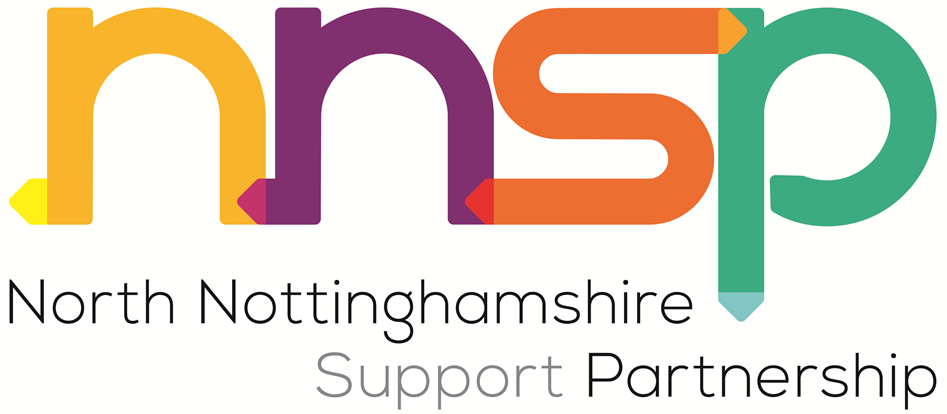 What is the North Nottinghamshire Support Partnership (NNSP)?
The North Nottinghamshire Support Partnership is a multi-agency advice and support network for adults in Bassetlaw through a single point of access.
How does the service work?
NNSP works by enabling people to access a wide range of services through a single point of access. The simple checklist helps to identify the support, information and advice a client might benefit from. Completed checklists generate referrals to partner agencies prompting them to contact the customer with the support, information and advice required. Partner agencies have 28 days to do so as part of the NNSP partnership agreement.
Why was NNSP introduced?
Considerable work had taken place previously in the development of Advice Bassetlaw; however following a consultation, re-evaluation, redesign and a name change the North Nottinghamshire Support Partnership was developed.
A collaboration between BCVS and the Bassetlaw Action Centre supported by Bassetlaw District Council are responsible for implementing the new North Nottinghamshire Support Partnership model.
The main aims and objectives of the service are:
Ease of access – To provide a single gateway through which people can access a wide variety of services.
Prevention and intervention – to support ever decreasing public spending budgets
Partnership working – To bring together local public and voluntary services and prevent duplication.
Voluntary sector – to grow the capacity and sustainability of the sector
Completing a checklist
The Referral Checklist is available as a Word document that can be printed or completed electronically and emailed through to the hub administrator NNSPhub@bcvs.org.uk. It can also be posted to BCVS, The Old Abbey School, Priorswell Road, Worksop, Notts S80 2BU.
Clients can nominate a friend or family member to receive all contact from partner agencies on their behalf.
When the form is completed electronically; the data protection statement must be read to the client. There is a tick box to complete with their response. Be aware that if they do not consent we cannot keep their data or make the referrals they require.
Self Referrals can now be made. The checklist consists of 2 pages and can be accessed here. Once completed it can be posted or emailed back to the NNSP hub at BCVS.
What happens when a checklist is completed?
The checklist is emailed, faxed or posted to the central hub which is at the BCVS.
The checklist is processed at the central hub and referrals are made to the selected agencies.
Partner agencies contact the client; or their nominated person within 28 days.
Partner agencies notify NNSP when they accept the referral and when the outcome of the intervention has been established.
Checklist services
The checklist has been split into 5 sections:
Money
Housing
Health & Wellbeing
Employment
Transport
Each section has a variety of services within it. You are able to refer to more than one service within each section. Please give as much detail as possible about what the client's needs are as this will ensure the correct service is referred to when the form is processed.
Any other concerns or needs
In this section please give details of any other service the client needs. The hub will endeavour to find a service to refer the client to when they process the form.
We will be monitoring this section closely to see what services are being requested that do not currently appear on the form. If there is something that is being requested regularly we will add it to the form.
Please contact Becky Stanser at BCVS for more information.
Tel: 01909 476118 Ext 21     Email: NNSPhub@bcvs.org.uk
Partnership Meetings
Partnership Meeting Minutes 18th June 2019
Partnership Meeting Agenda and Slides 18th June 2019
Partnership Meeting Minutes 19th March 2019
 NNSP Launch event 26th September 2017
Notes from the North Nottinghamshire Support Partnership Launch Event 26th September 2017
NNSP Statistics and Case Study
NNSP Privacy Notice
Service user's personal information will be used to enable us to identify the most appropriate support for their needs. Their information will be passed to partner organisations who supply these services. The personal data is collected at the point we receive the NNSP referral form from the health practitioner.
Data collected for the service user includes; title, name, marital status, number of dependants, date of birth, national insurance number, nationality, NHS number, telephone number, email address, address, tenure, number living within household, disabilities, health conditions.
Data collected for the referrer is limited to; name, organisation, telephone number and email address.
Data is stored on password protected cloud based database which can only be accessed an authorised staff member.  The clients paper file is stored in a lockable filing cabinet based in the BCVS office.
You have the right to request a copy of the information we have stored about you. If you would like a copy of some or all of the personal data we hold, please write to: Andria Birch, The Old Abbey School, Worksop, Notts. S80 2BU or email ceo@bcvs.org.uk. You are entitled to ask us to correct or remove any information.  In the event of a valid request, we shall provide you with a copy of the requested information within 1 month.