19th January 2022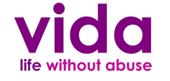 Vida Sheffield
are recruiting a new Chief Executive [CEO]
Salary: NJC Scale Points 34-36 [£37,890-£39,880 at 2020-21 rate] pro rata
– inflationary uplift pending for 2021-22 [anticipated: £38,648-£40,678]
Hours:             22.5 to 30 hrs a week [3 to 4 days] – negotiable with successful candidate
Contract: Permanent
Benefits: 8% pension contribution; flexible working, including some working from home; training & development; free parking & tram-stop at Vida's premises near city centre;
Vida Sheffield is a charitable women's organisation delivering specialist trauma focused and gender sensitive therapy services to women and girls. We also offer bespoke training in trauma-informed working, and promote campaigns to tackle the underlying causes of domestic and sexual abuse, and in particular Violence Against Women & Girls [VAWG]. 
This is a fantastic opportunity for a passionate, committed professional, with leadership and organisational skills, to work alongside our Clinical Manager to lead and manage Vida, and help us grow sustainably following the challenges of the Covid pandemic – our current Director is approaching retirement after many years with the organisation.
You will have experience as a CEO or a senior manager in a voluntary or public sector organisation, experience of managing financial, policy and HR functions, and proven skills in fundraising/tendering, and collaborative working.
Your ethos and approach should match those of Vida, with an understanding of gender-based violence and the barriers faced by survivors with different needs and life experiences. You should be passionate about ensuring that our services are delivered in line with our vision, and survivors are at the centre of all of our work.
You will be joining us at a time of growth for the organisation – Vida have undertaken a strategic review and planning process in consultation with our 7 staff, volunteers, Trustees and service user reps from our Women's Voices service user involvement group.
Due to the nature of the role we will be considering women applicants only, in accordance with the provisions of the Equality Act 2010 [pursuant to Schedule 9 part 1] as a genuine occupational requirement. Vida are committed to actively valuing diversity – we seek applications from women from all backgrounds and communities.
Closing date for applications: Wednesday 2.2.22 at 9.00am
CEO Interviews are provisionally planned for: 7&8 February 2022
To apply: please download the CEO Job Description/Person Specification and
the Vida Application Form here:  https://vidasheffield.org.uk/recruitment/
For an initial chat contact the Vida Director, Maureen Storey: m.storey@vidasheffield.org.uk
For more information about Vida visit our website at: www.vidasheffield.org.uk
Registered Charity No: 1092661 | Company Registration No: 4405173