Volunteer Meet Ups
Our volunteer meet ups serves as a welcoming space where active and potential volunteers can connect, share experiences, and build meaningful relationships within the volunteering community.
It offers an open platform for volunteers to address any obstacles or concerns,  and to facilitate problem-solving to find effective solutions.
We hope that the meet ups will highlight the positive aspects of volunteering, encouraging volunteers to inspire others and to create a culture of support and enthusiasm for community engagement.
---
Next Meet Up: Festive Volunteer Meet Up
On Thursday 7th December, all volunteers or anyone wishing to find out more about volunteering is very welcome to come to our drop in session from 10am - 2pm.
There will be a chance to meet other volunteers, share stories and advice and refreshments will be provided.
It is also Save the Children Christmas Jumper Day - you are welcome to wear a Christmas Jumper too if you want to but it is not essential.

We look forward to seeing you.
---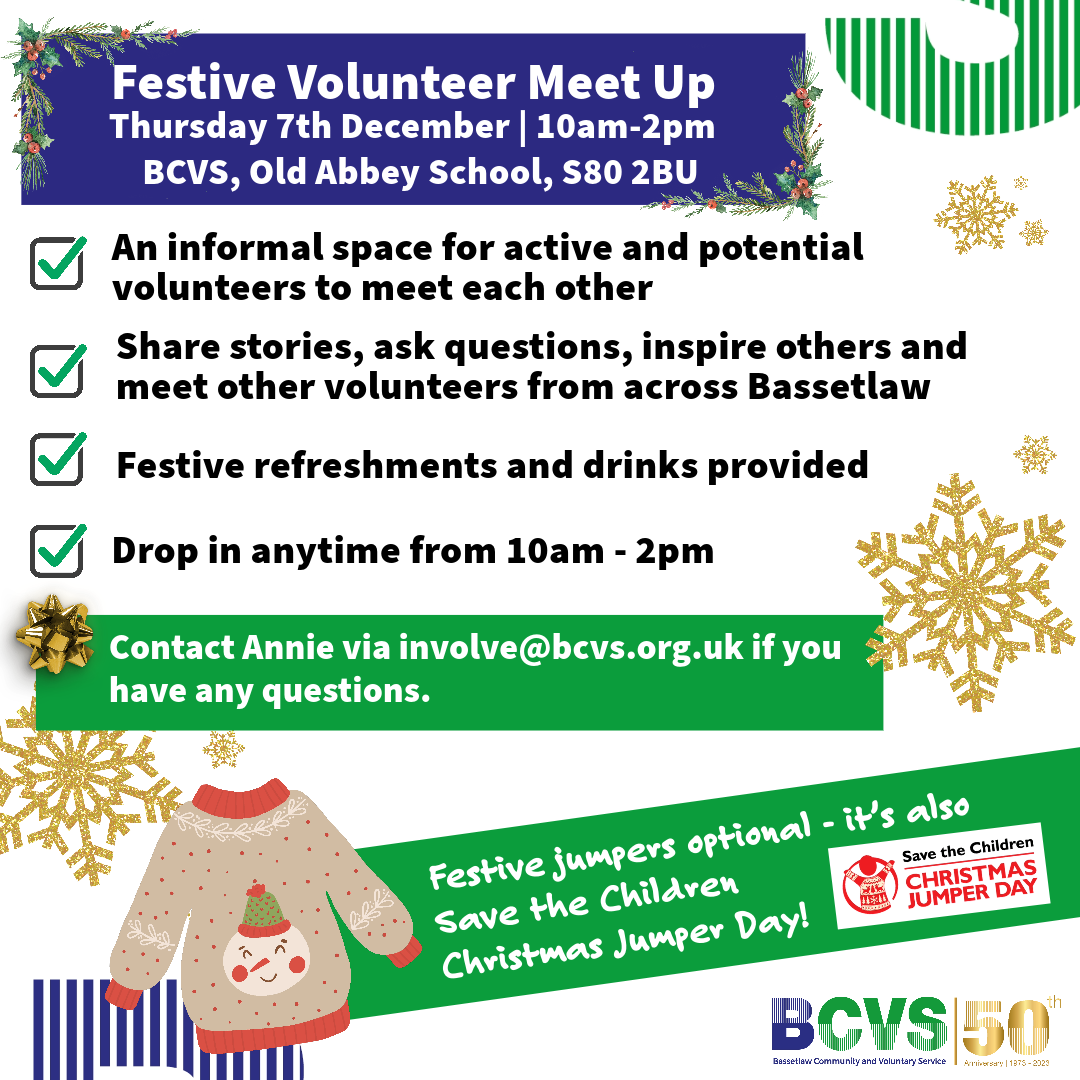 Organiser
Annie Parry, BCVS Bassetlaw Volunteer Coordinator
Event Address
BCVS, Old Abbey School, Priorswell Road